Casablanca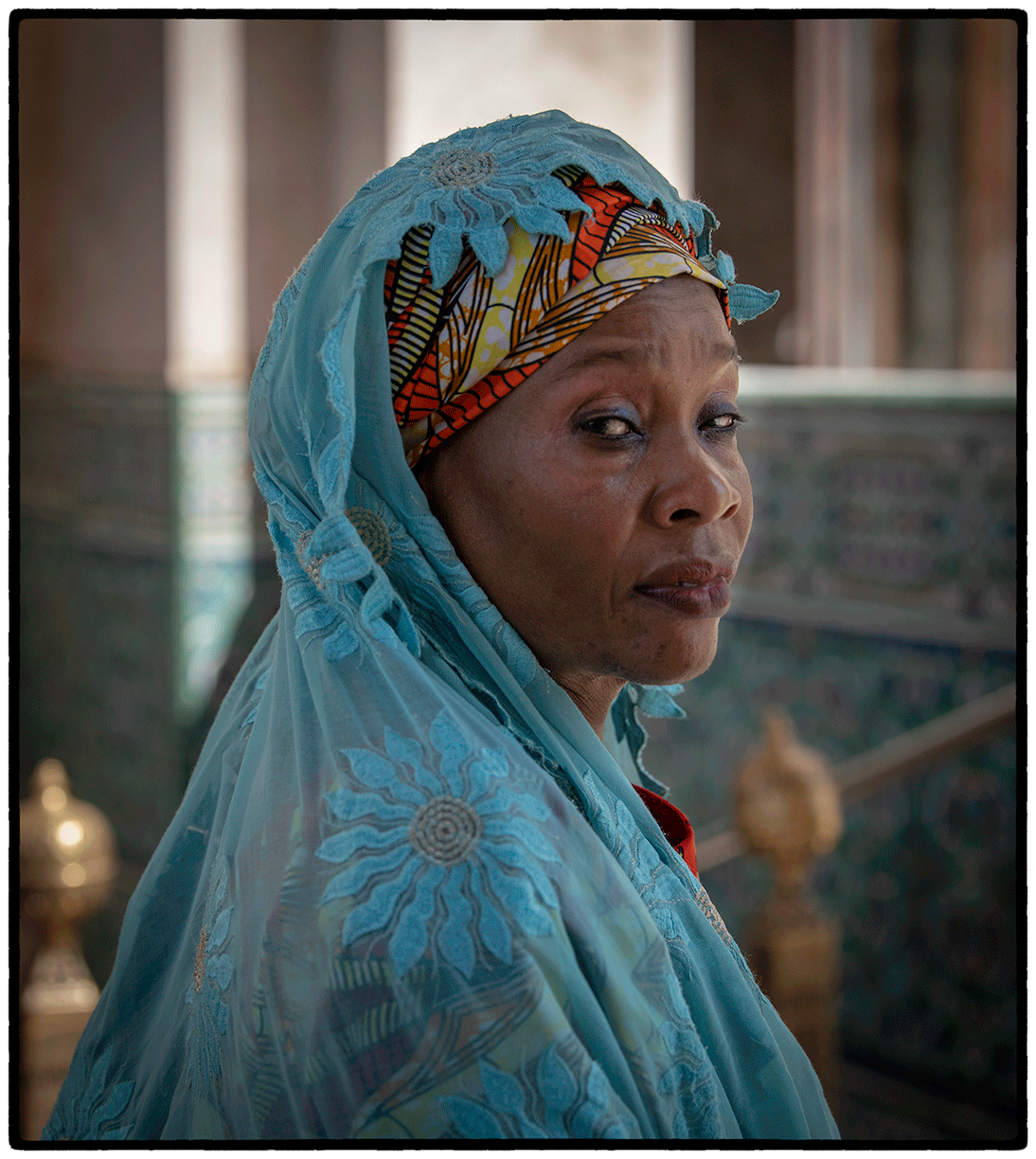 By the Great Mosque, Casablanca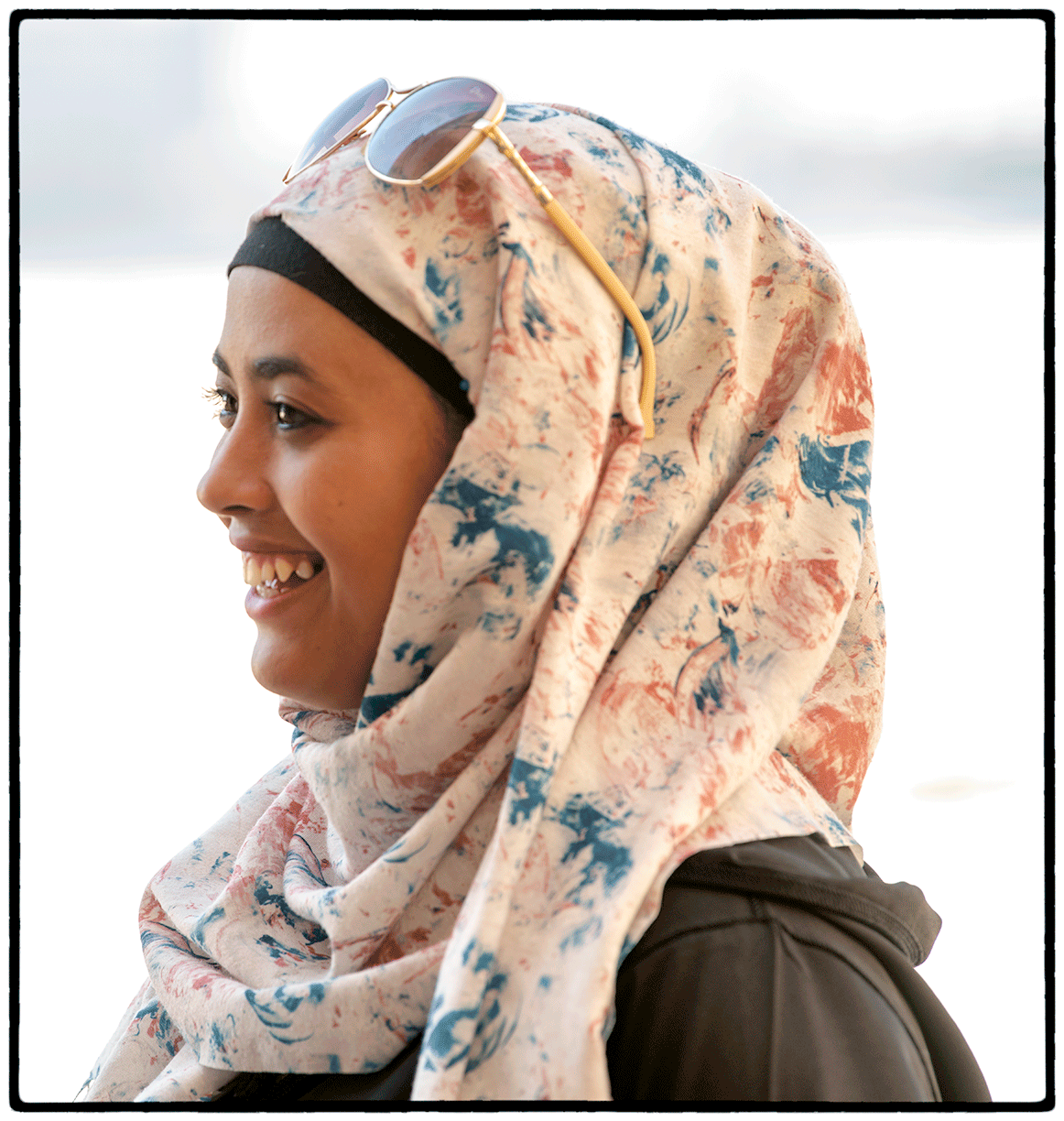 By the Great Mosque, Casablanca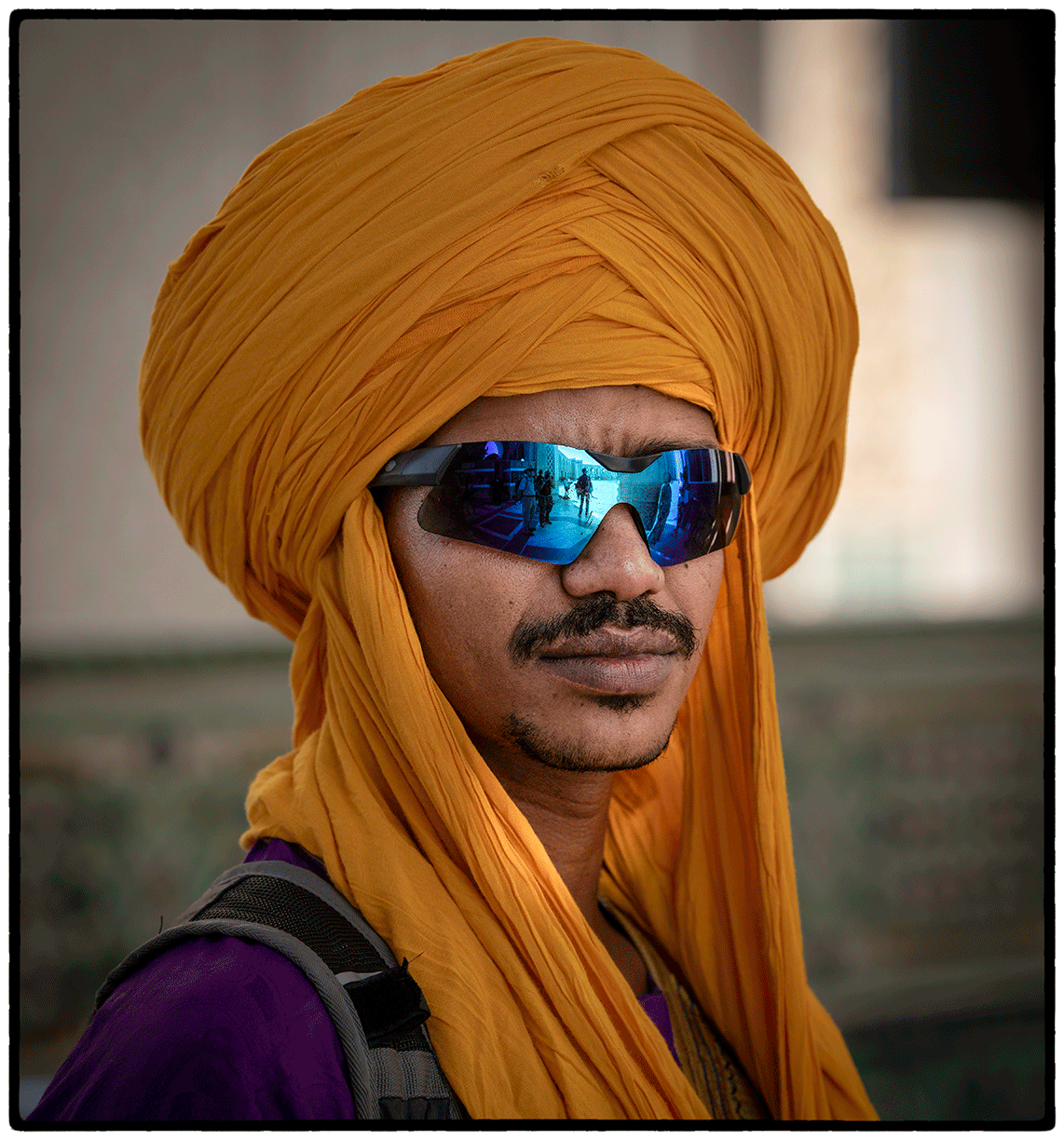 By the Great Mosque, Casablanca
Great Mosque, Casablanca
Great Mosque, Casablanca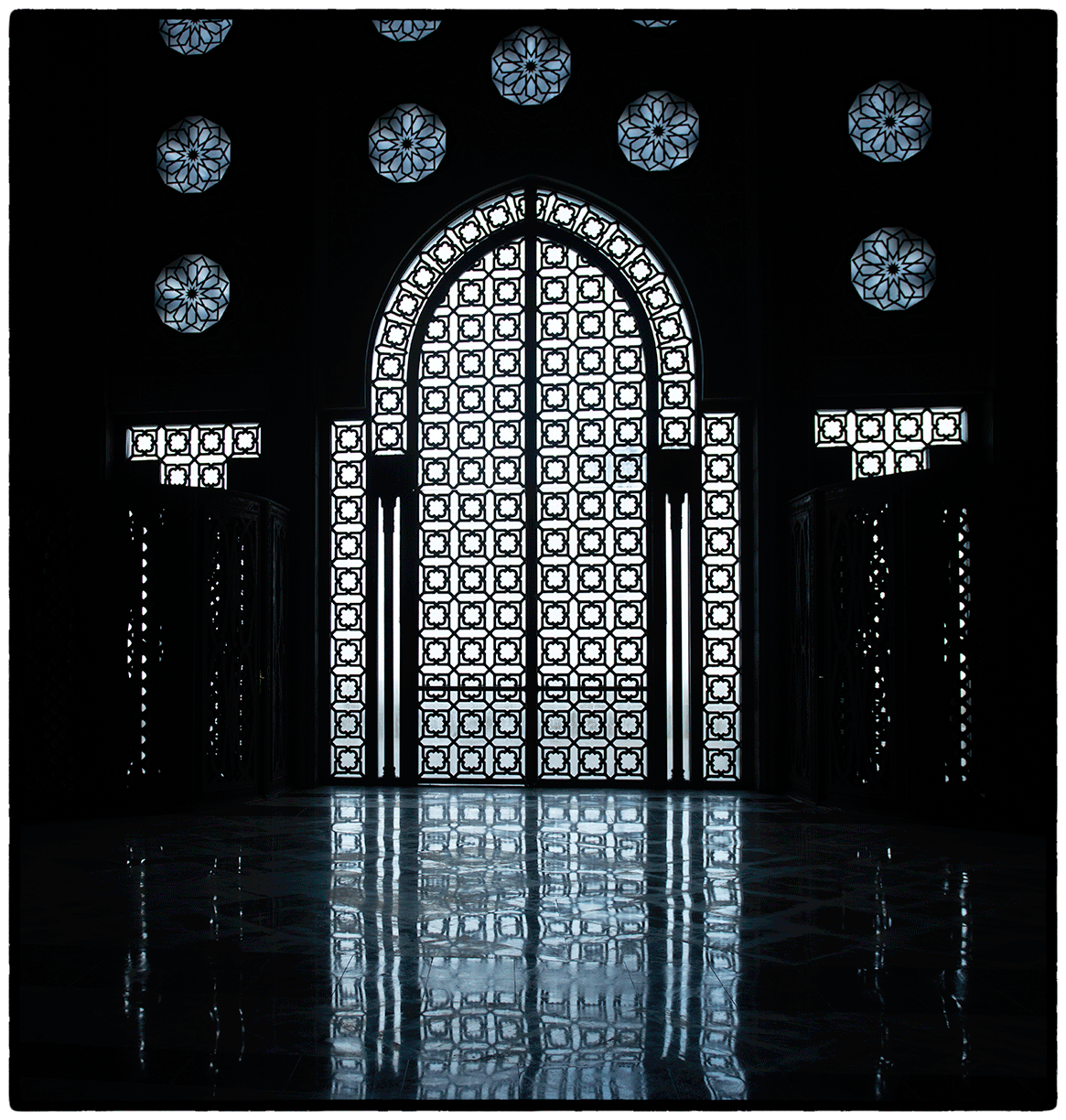 Great Mosque, Casablanca
Chandolier, Great Mosque, Casablanca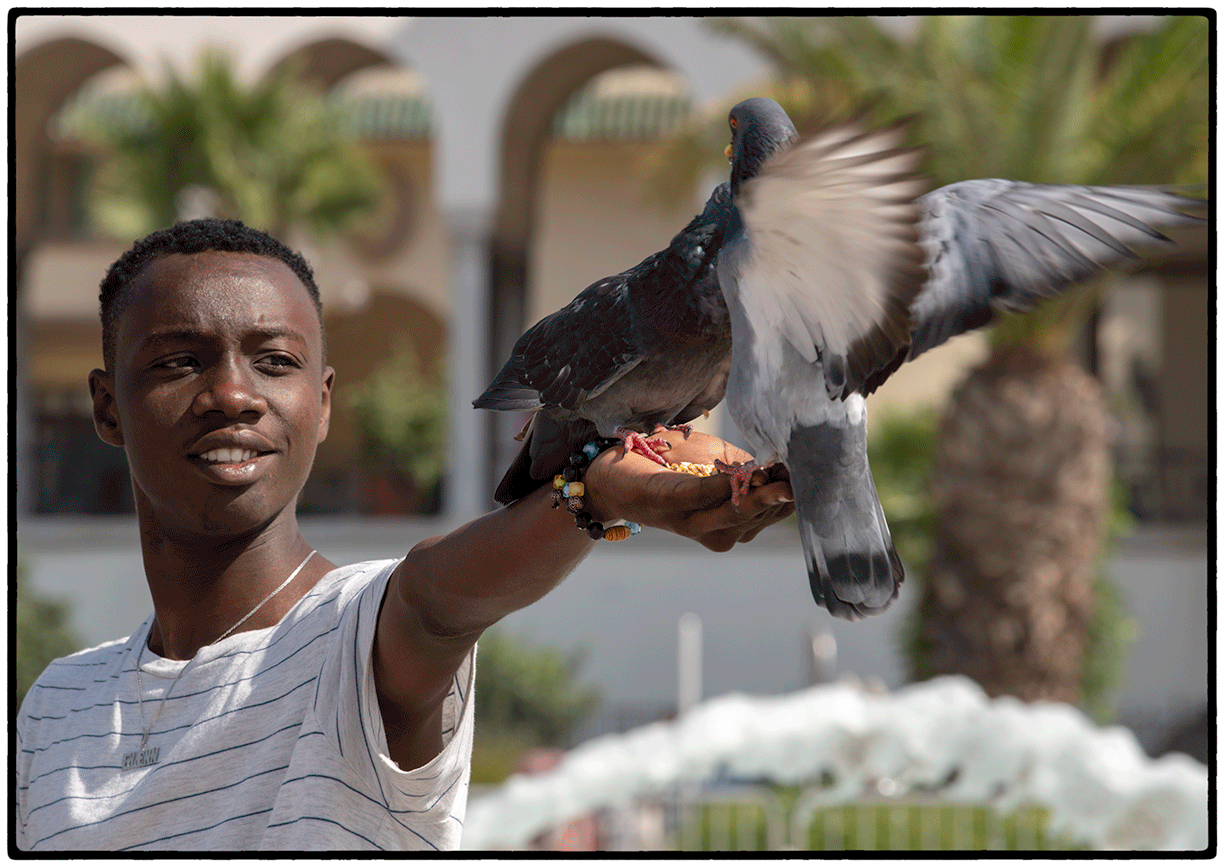 Casablanca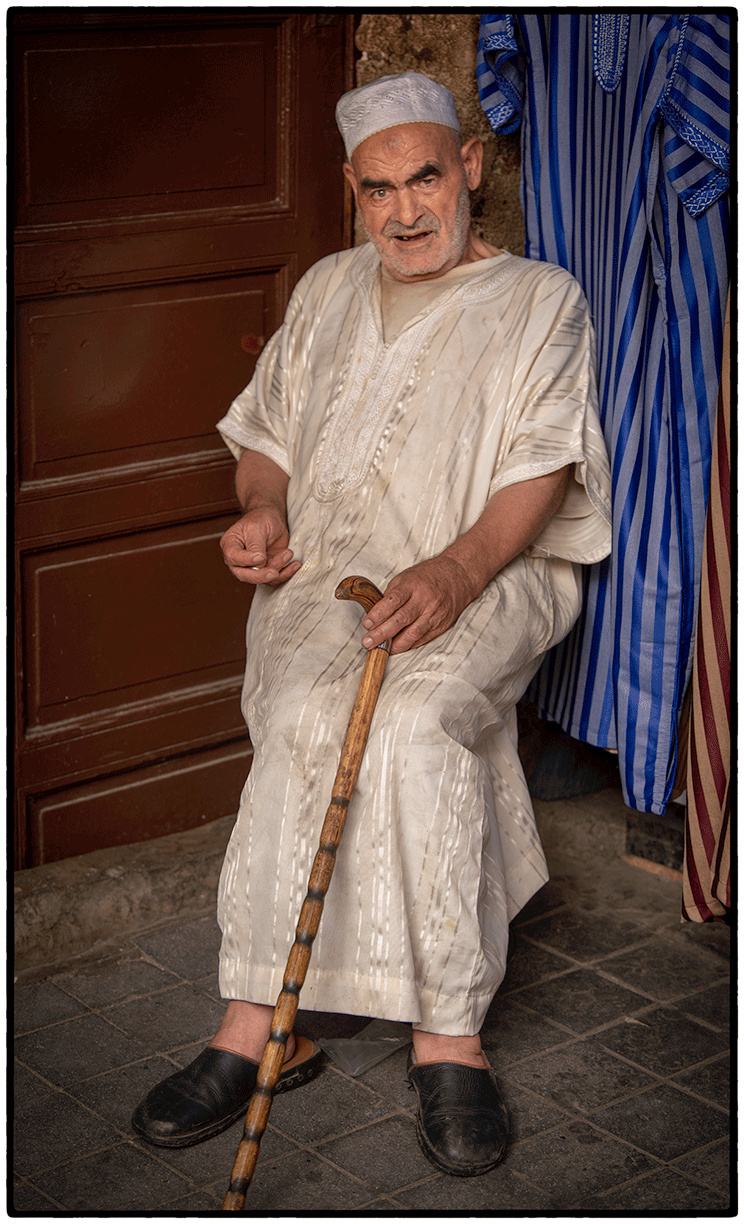 Guardian of the Mosque, Casablanca
Casablanca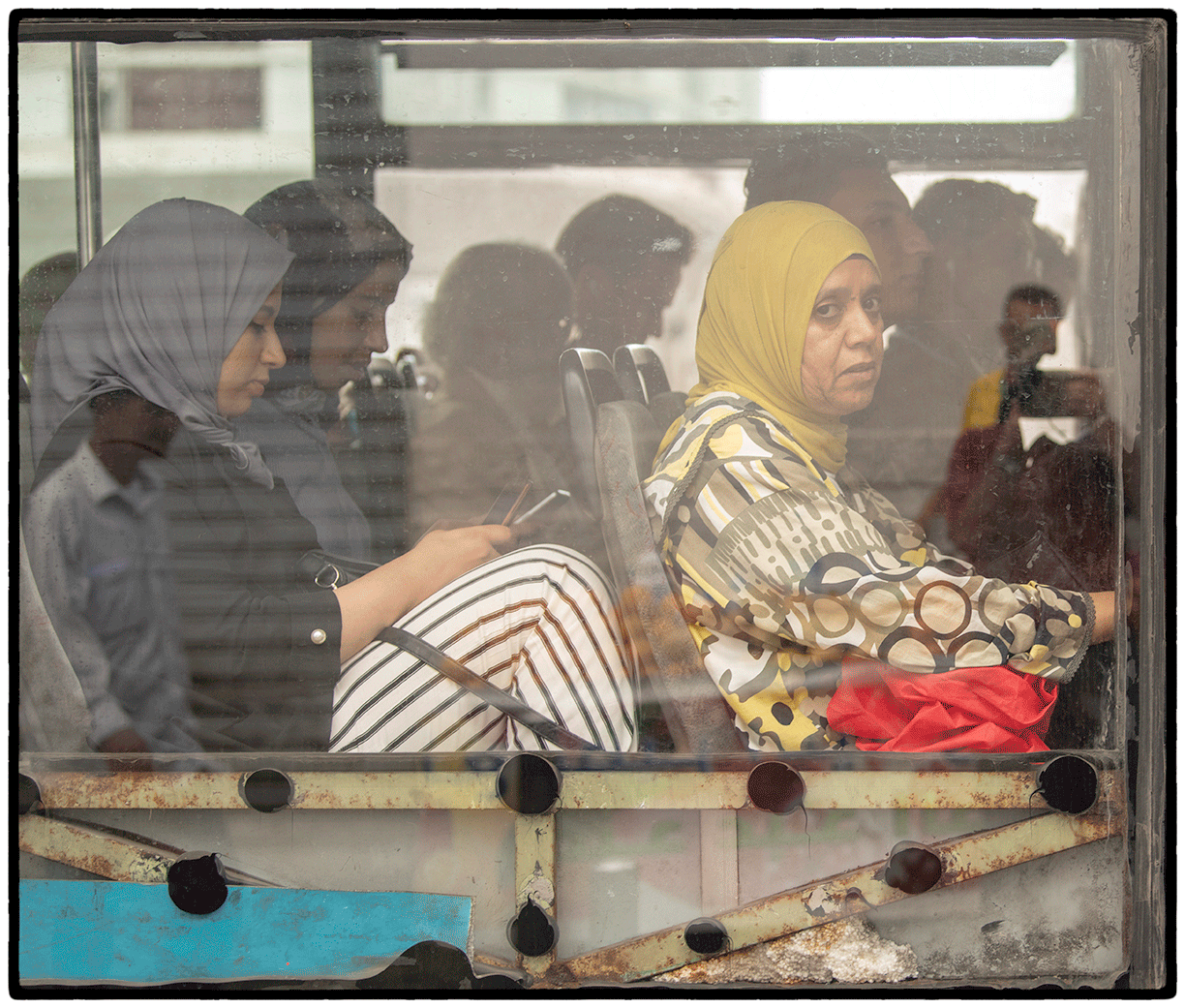 Bus, Casalanca
Cats are everywhere, Casablanca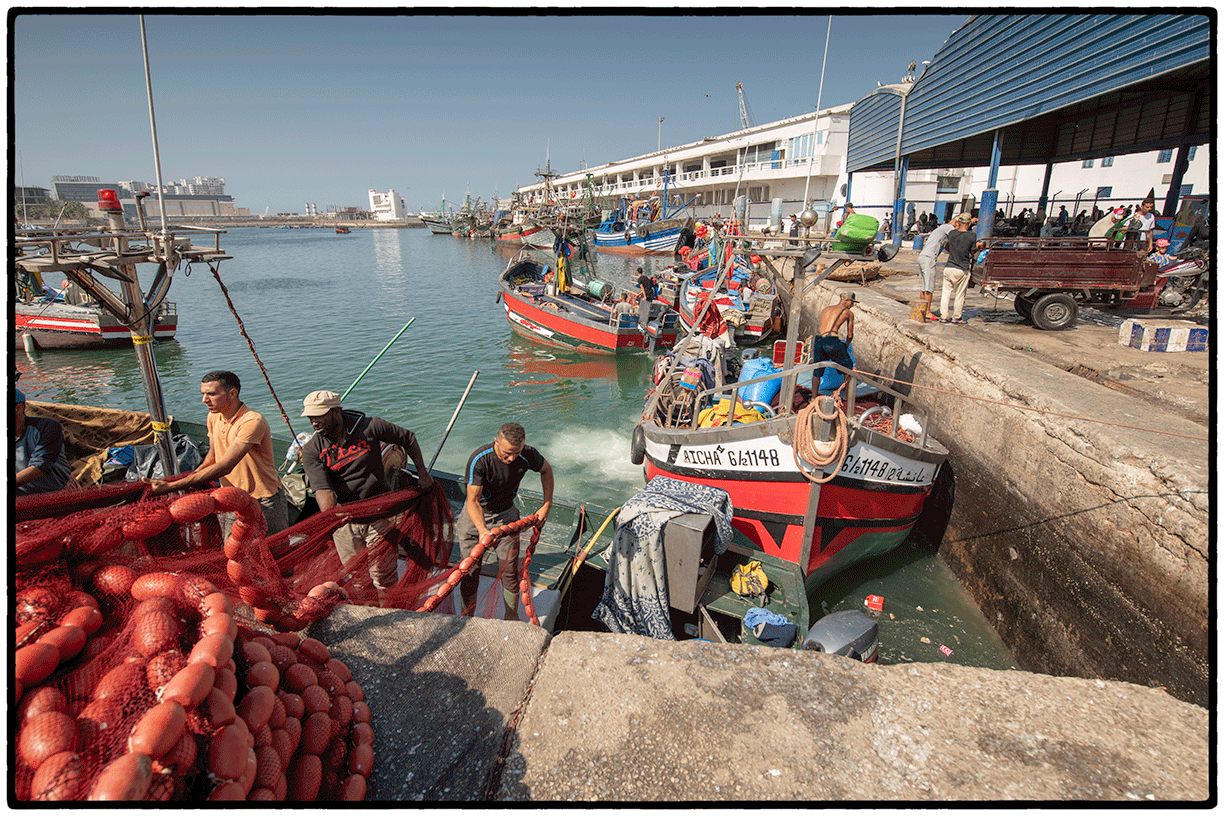 Casablanca
Fish Market, Casablanca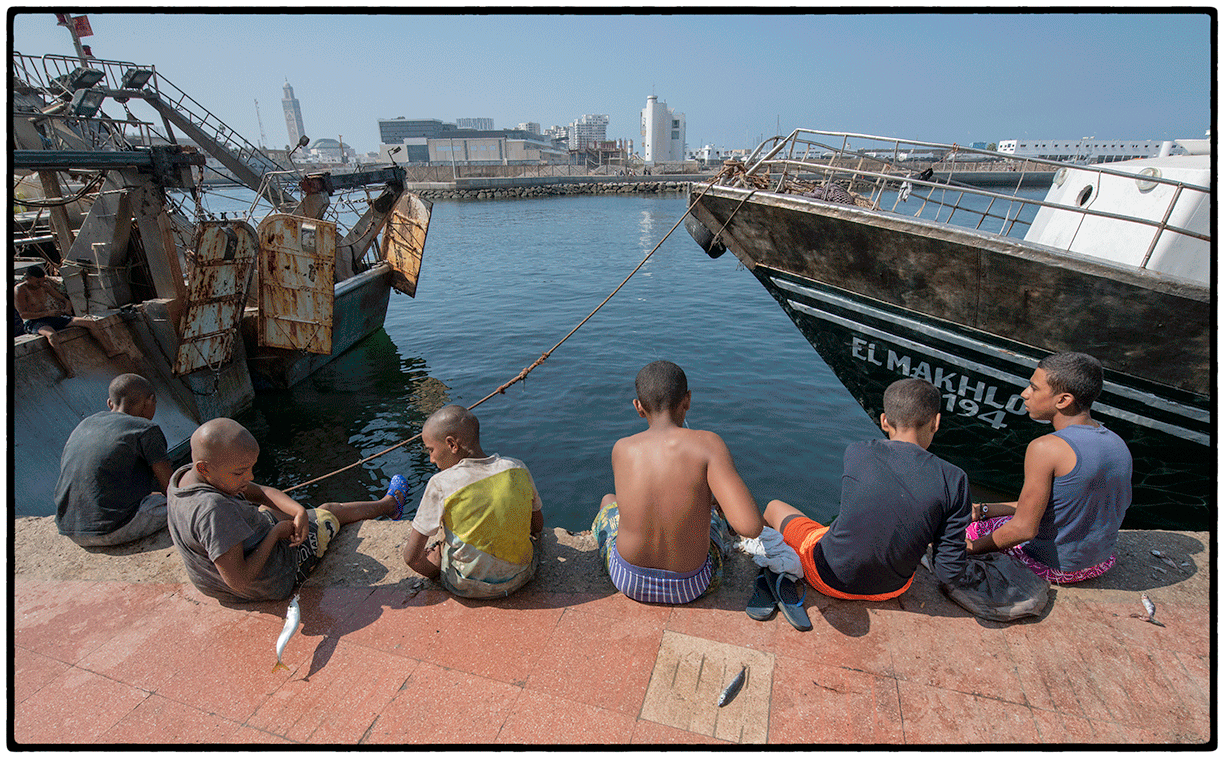 Casablanca
Fisherman, Casablanca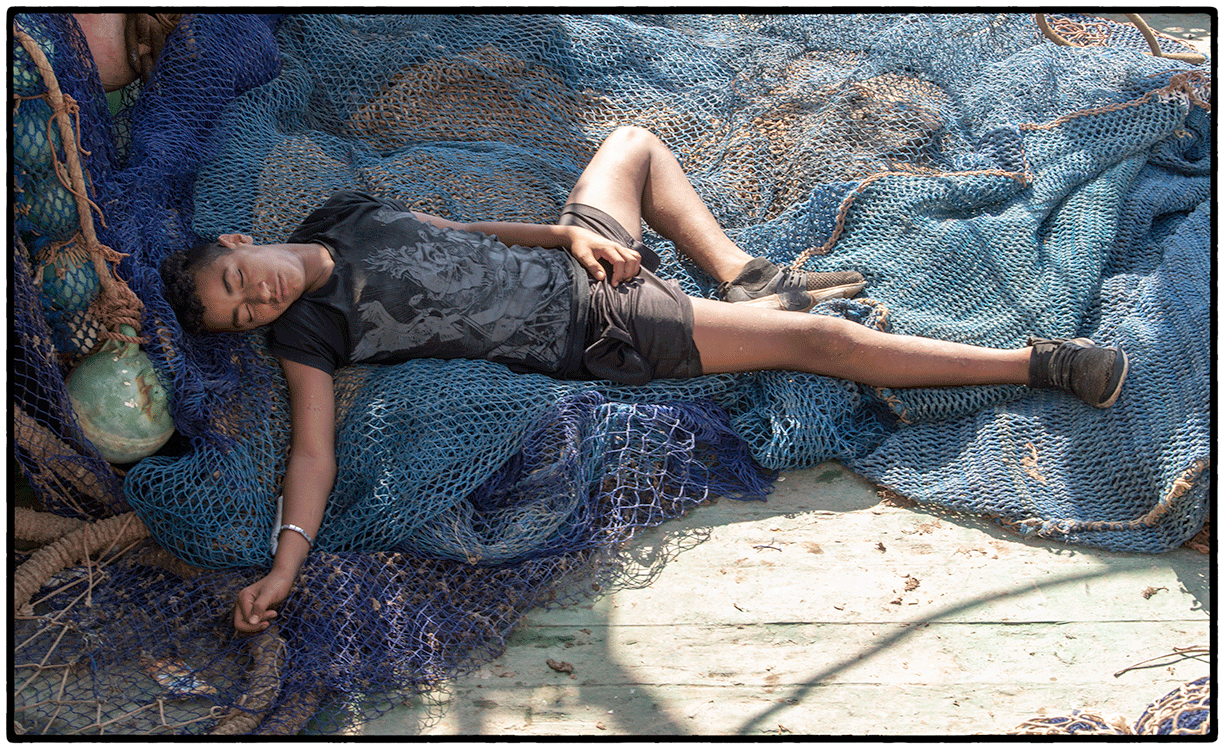 Fisherman on return, Casablanca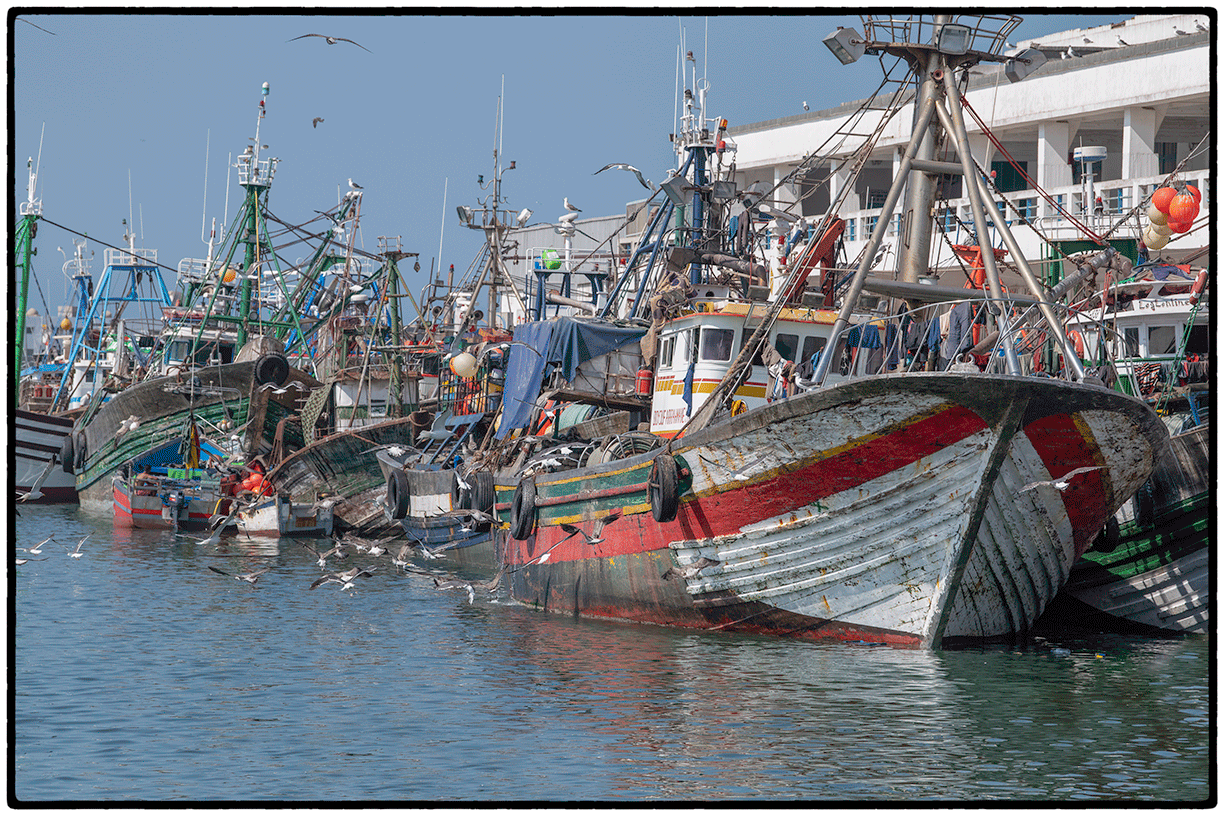 Fishing boats, Casablanca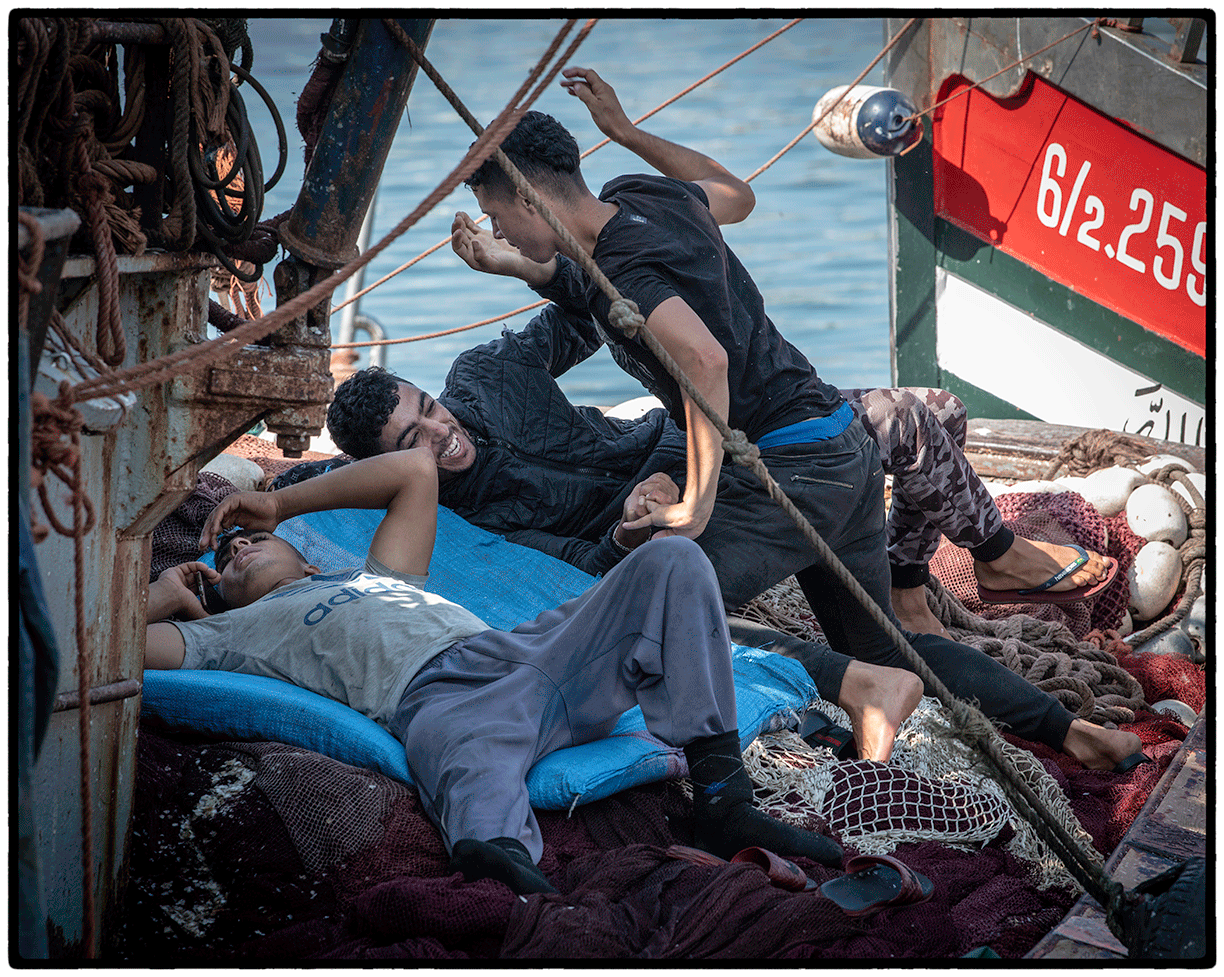 Horseplay, Casablanca
Hip Hop, Casablanca
Horses and Mules Make Morocco Work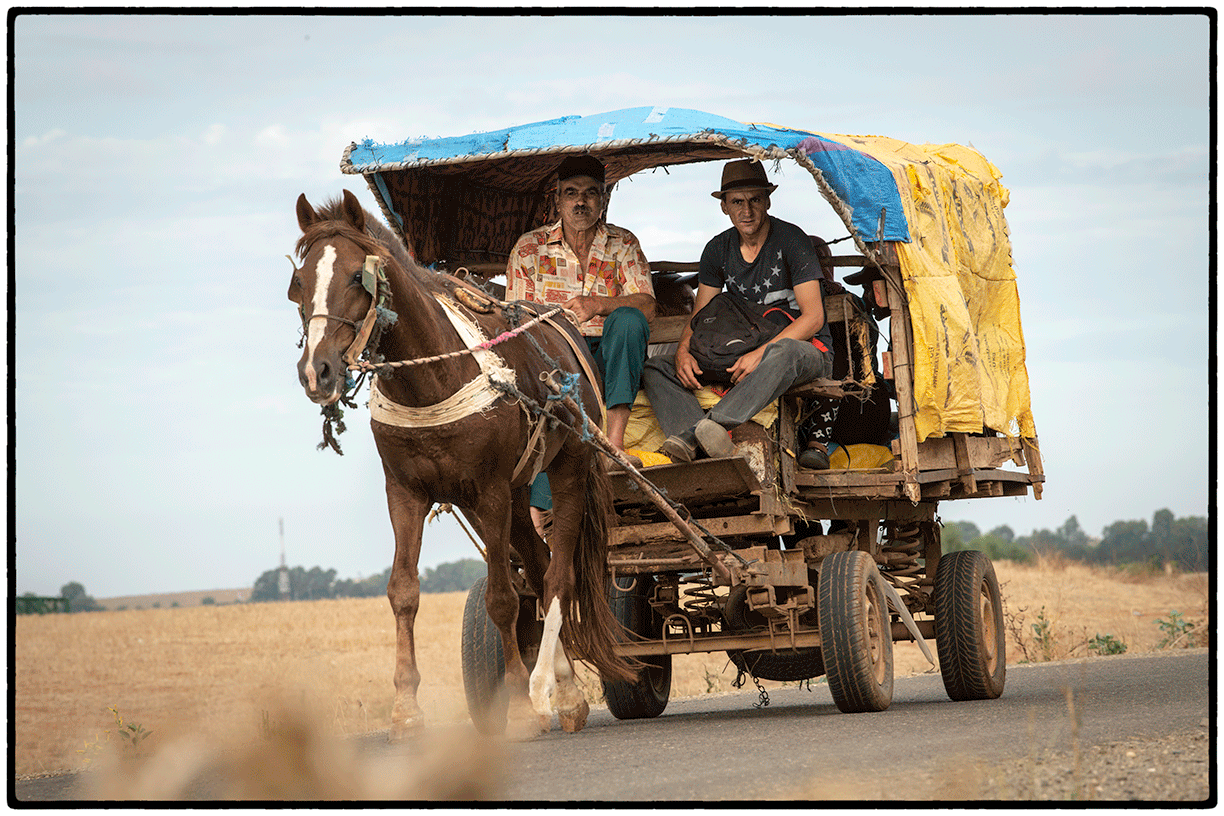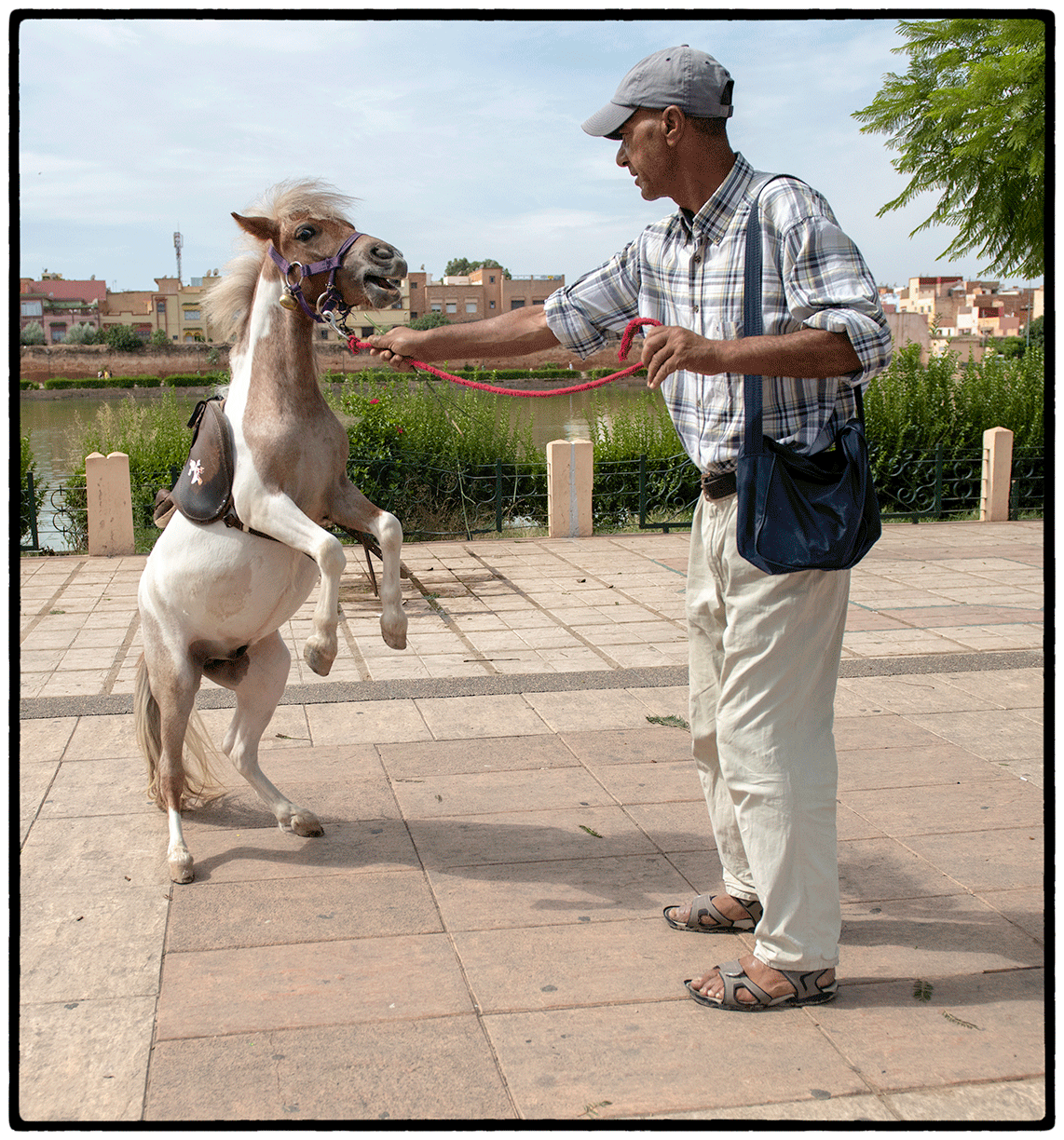 Children's Ride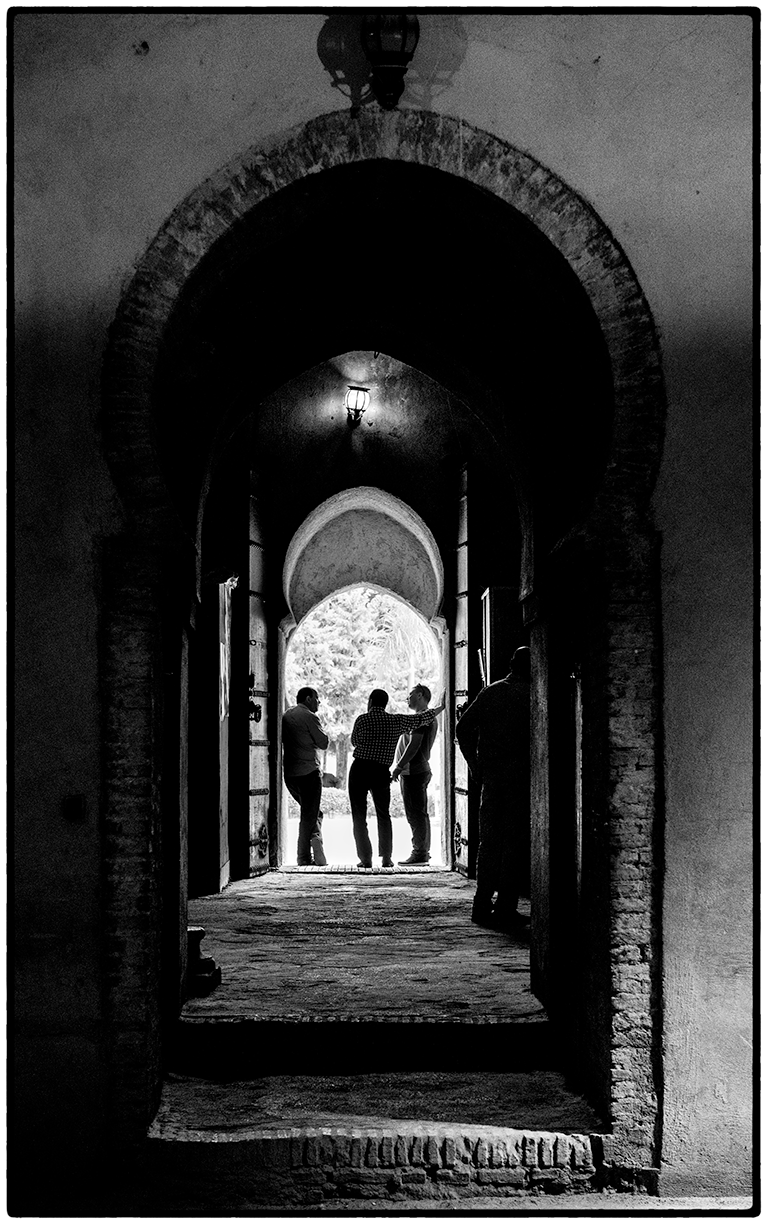 The Granary
The Granary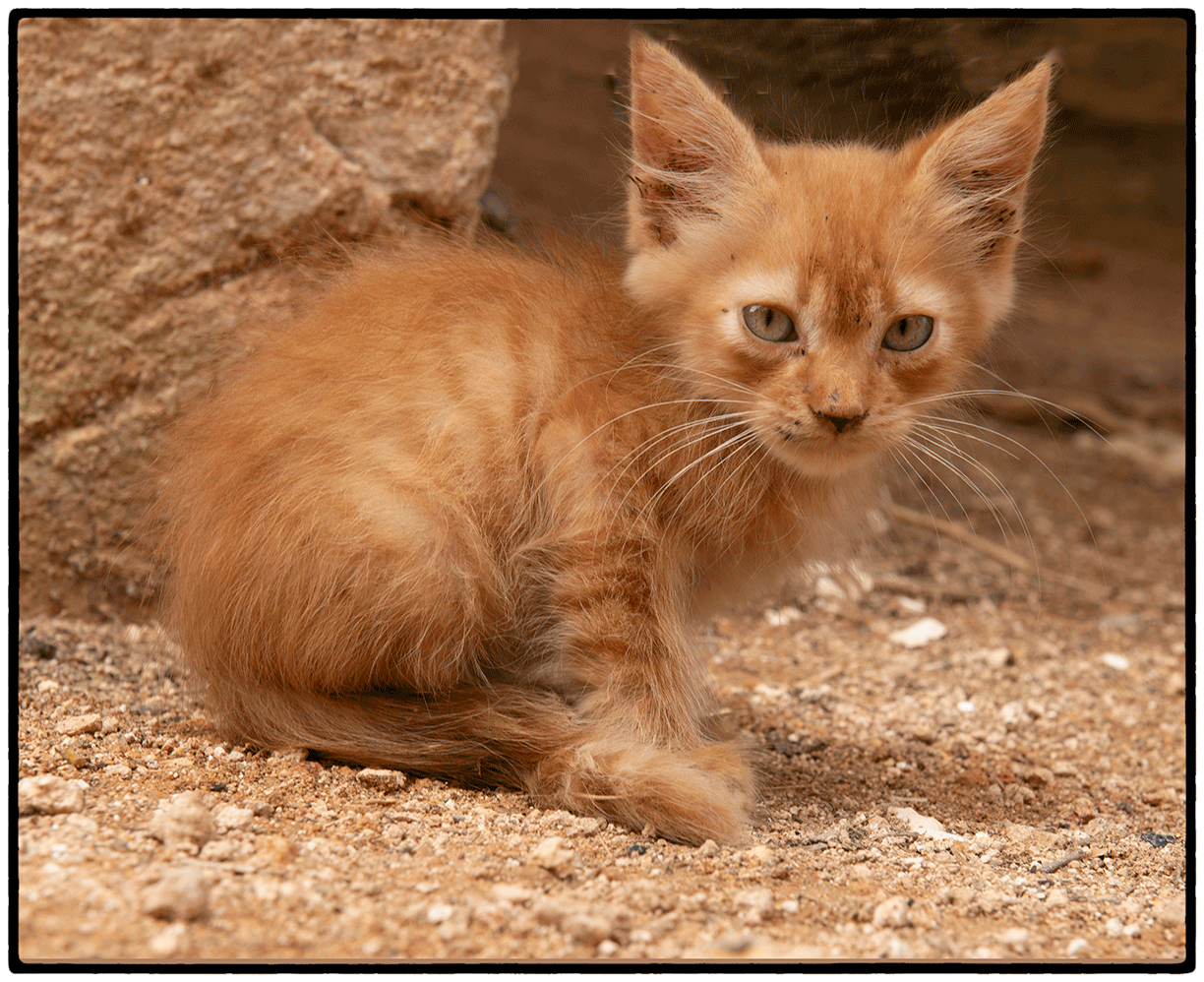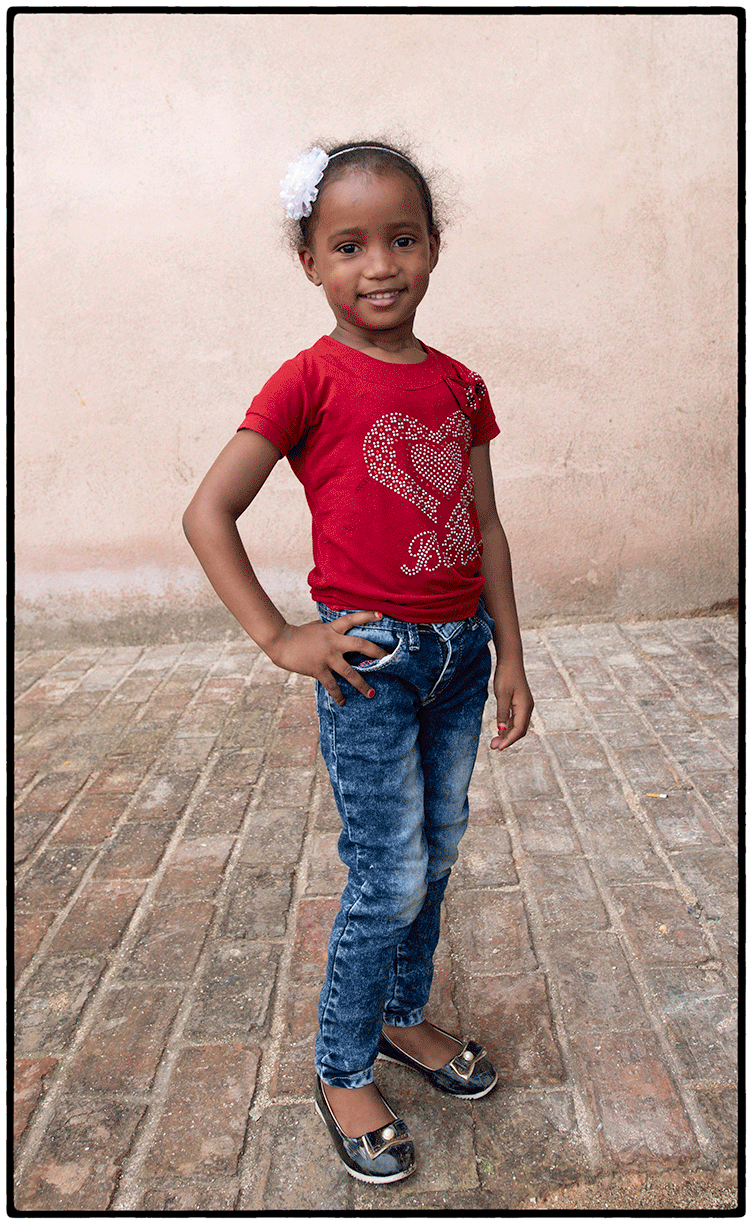 A Natural
Although adults were reluctant to allow me to photograph them, they allowed me to photograph their children. Jadyne laughed when she saw this little girl assume a most feminine pose.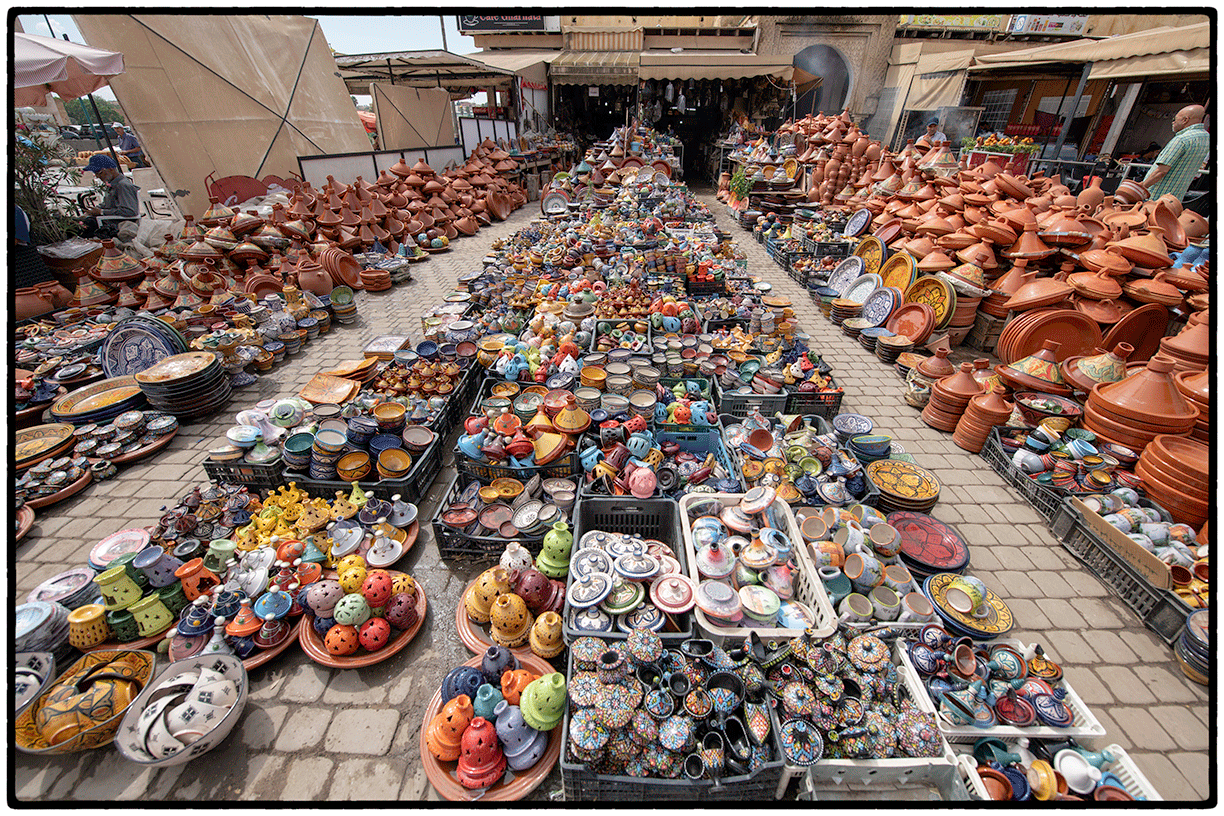 Open for Tourists, the Medina, or marketplace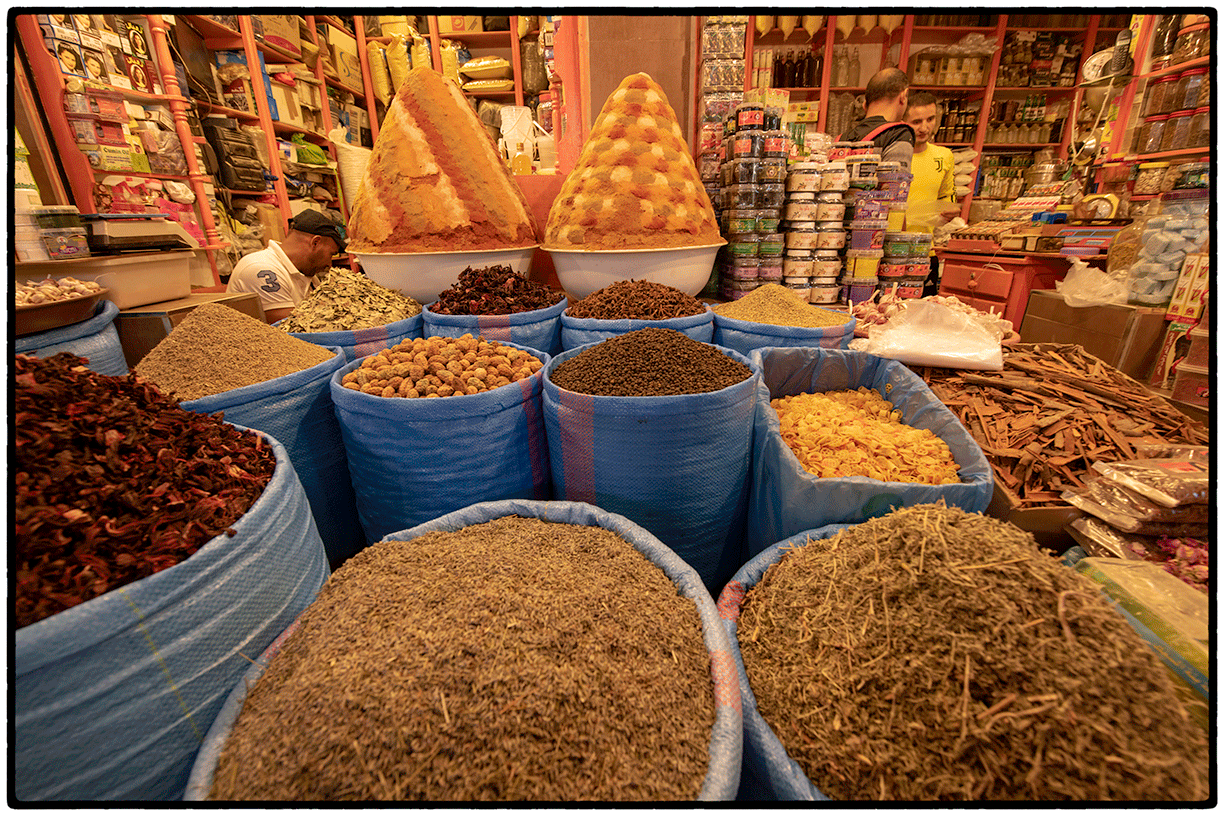 Spices in the Medina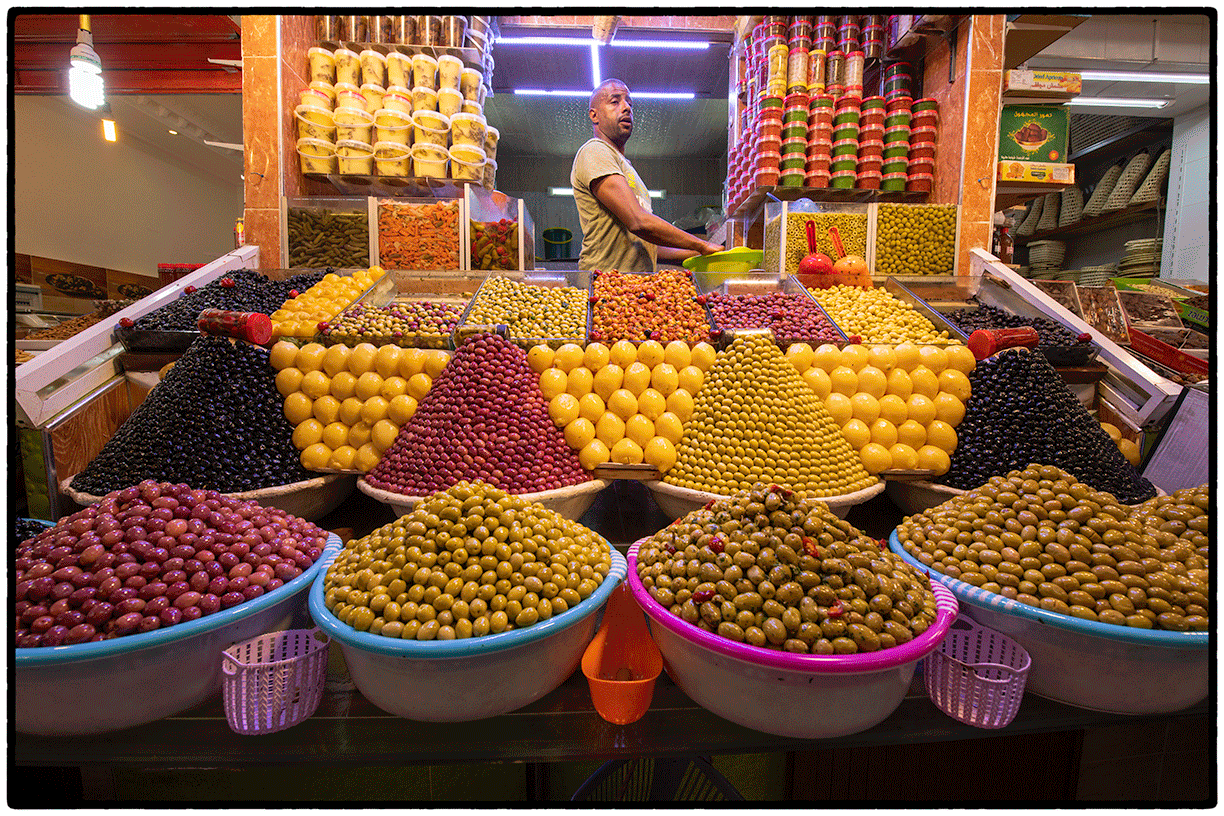 Olives in the Medina
We were served olives at every meal, in every meal, and with drinks at the bar. I'm a convert.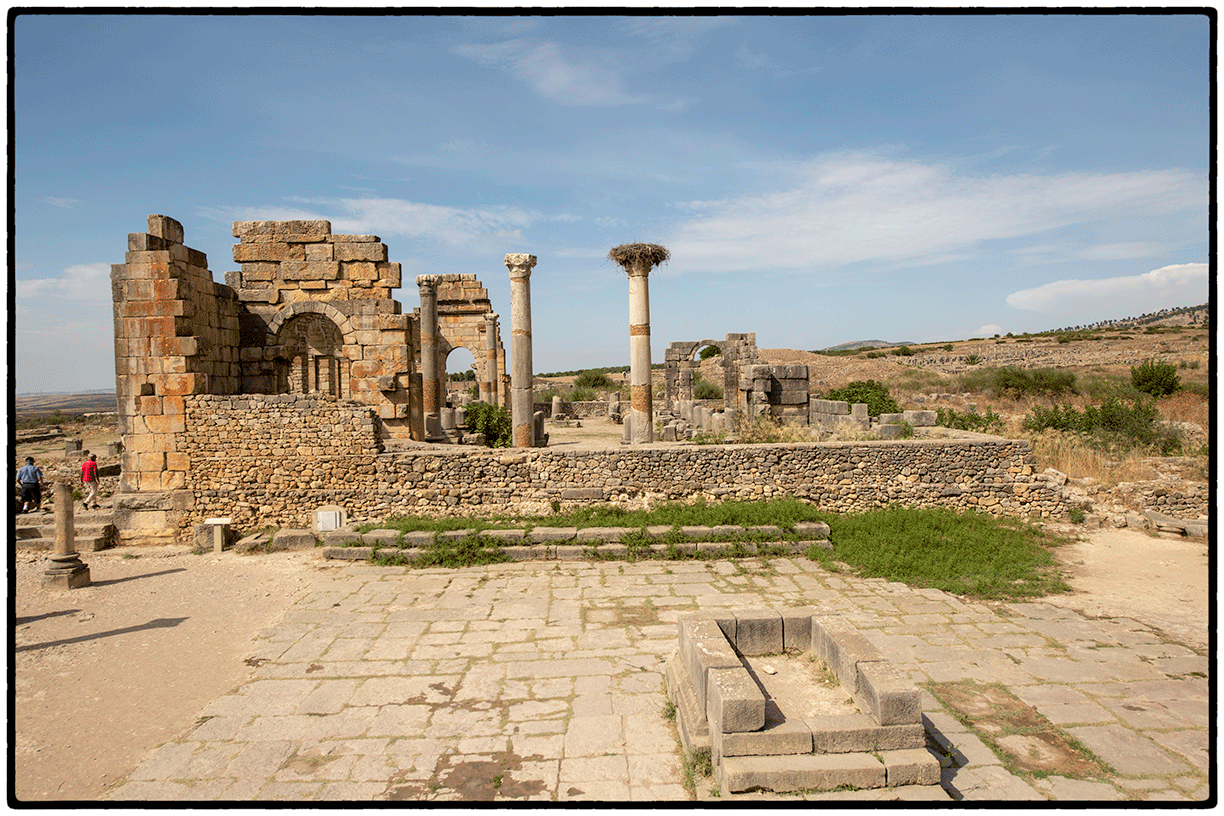 Roman Ruins
Village Along the Highway
Begging
The poor (mostly elderly) sit with hands cupped, silently asking for dirham.
We saw the storks in only one city

Panorama, Fes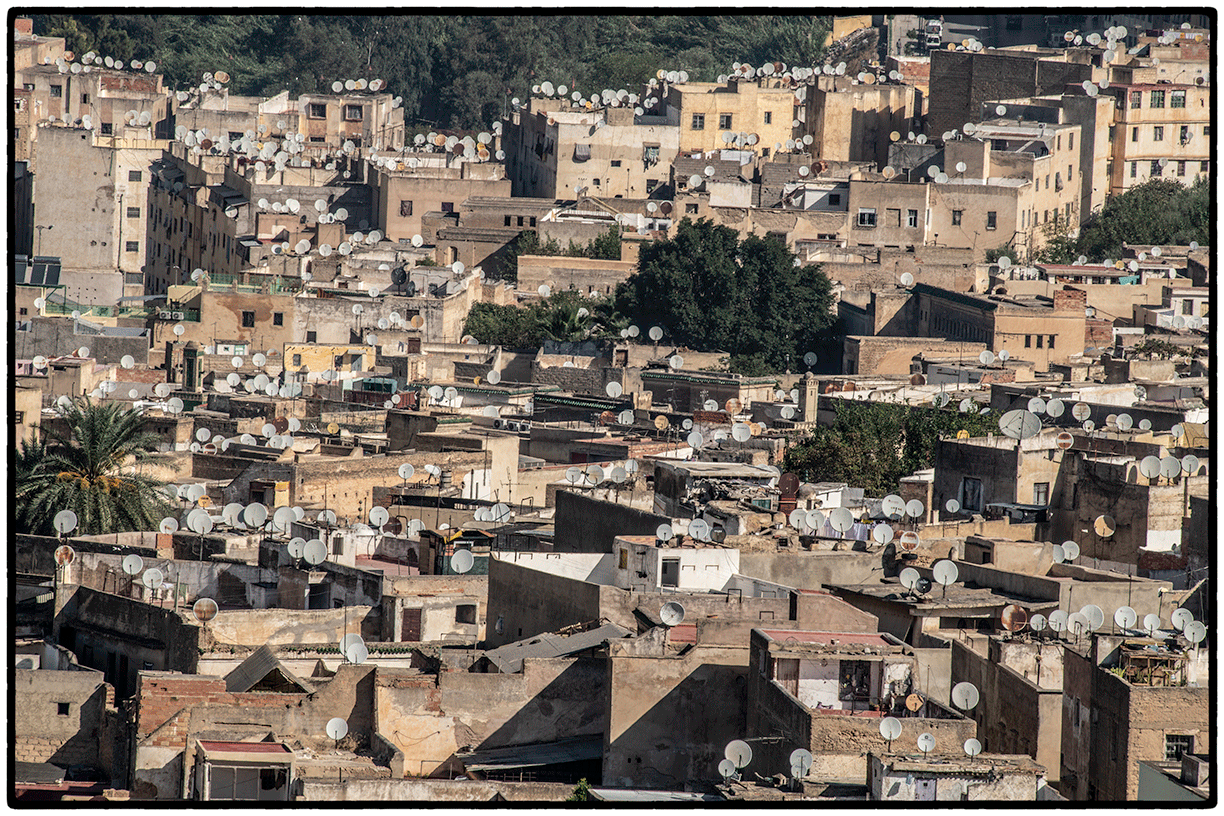 Satellite Dishes, Fes
Moroccans pay for the dish, then get 2000 stations for free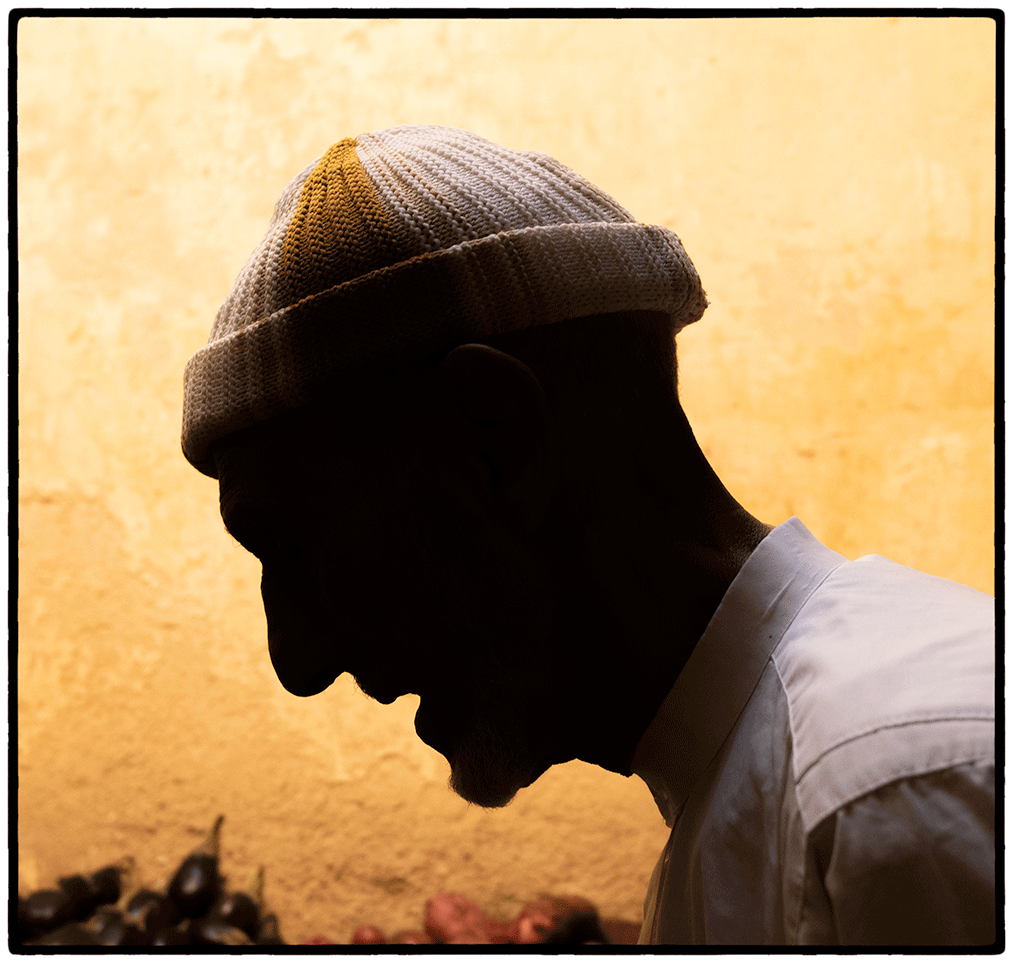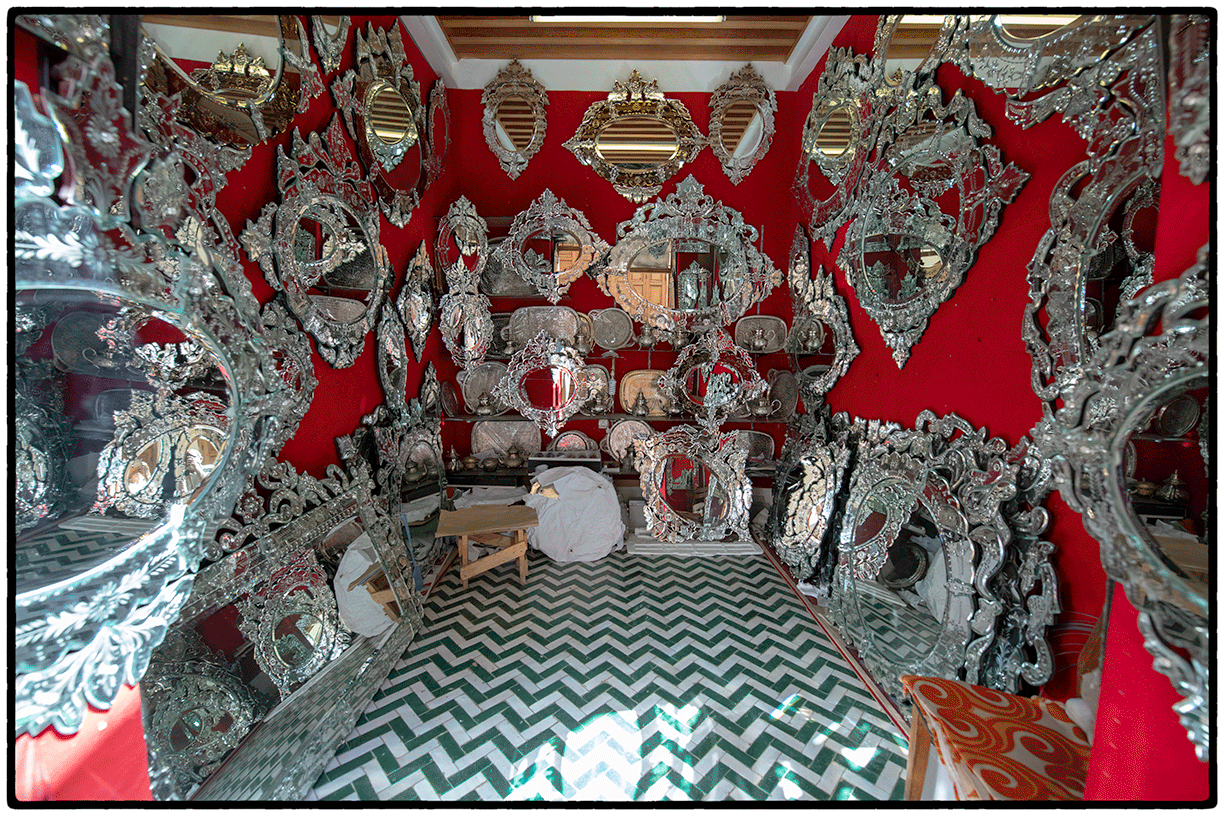 Shop in the Medina
Dying Leather
Possibly the worst job in the world under a hot Moroccan sun.
Mules in the Medina
Competing with motorcycles, pedestrians, and bicycles.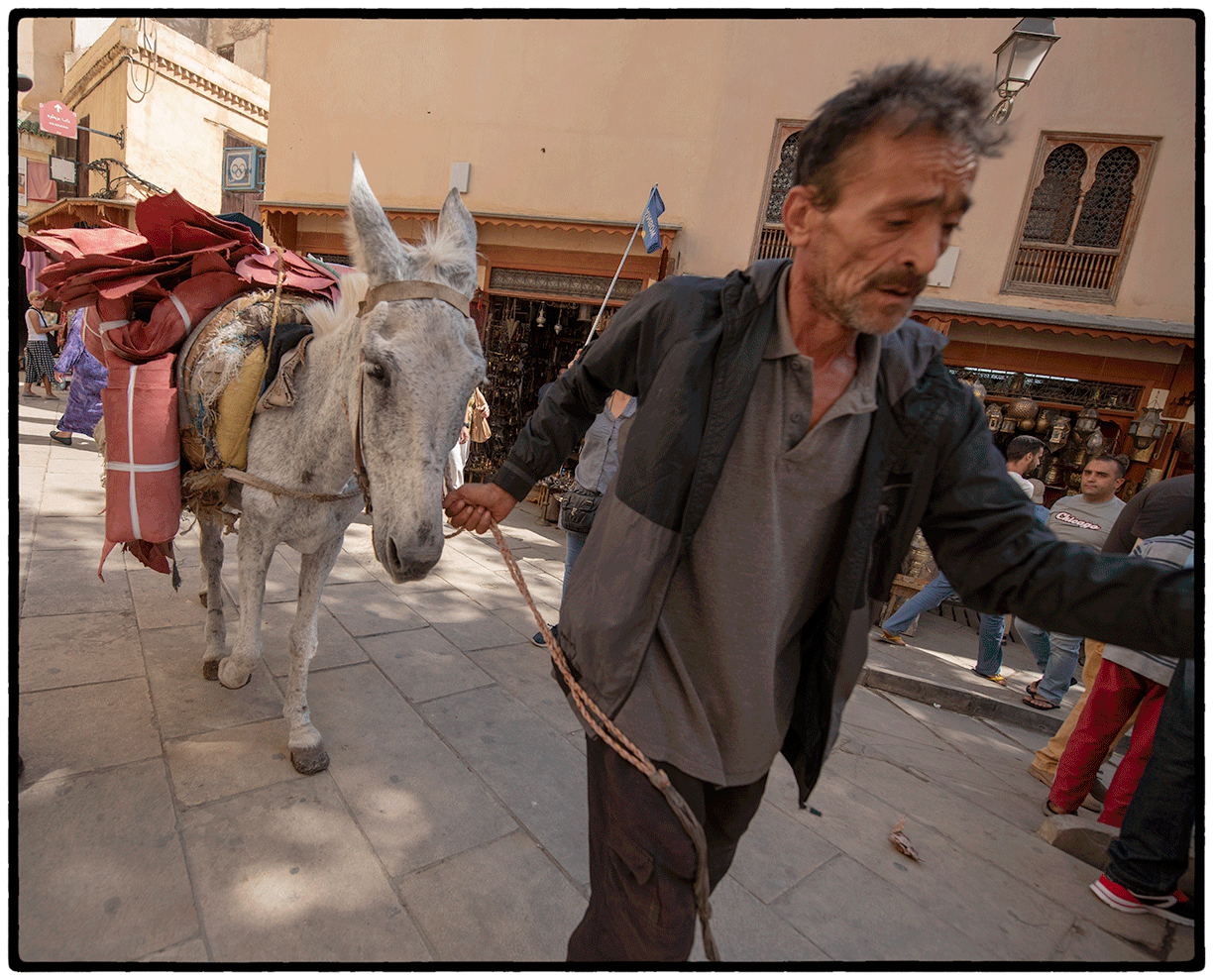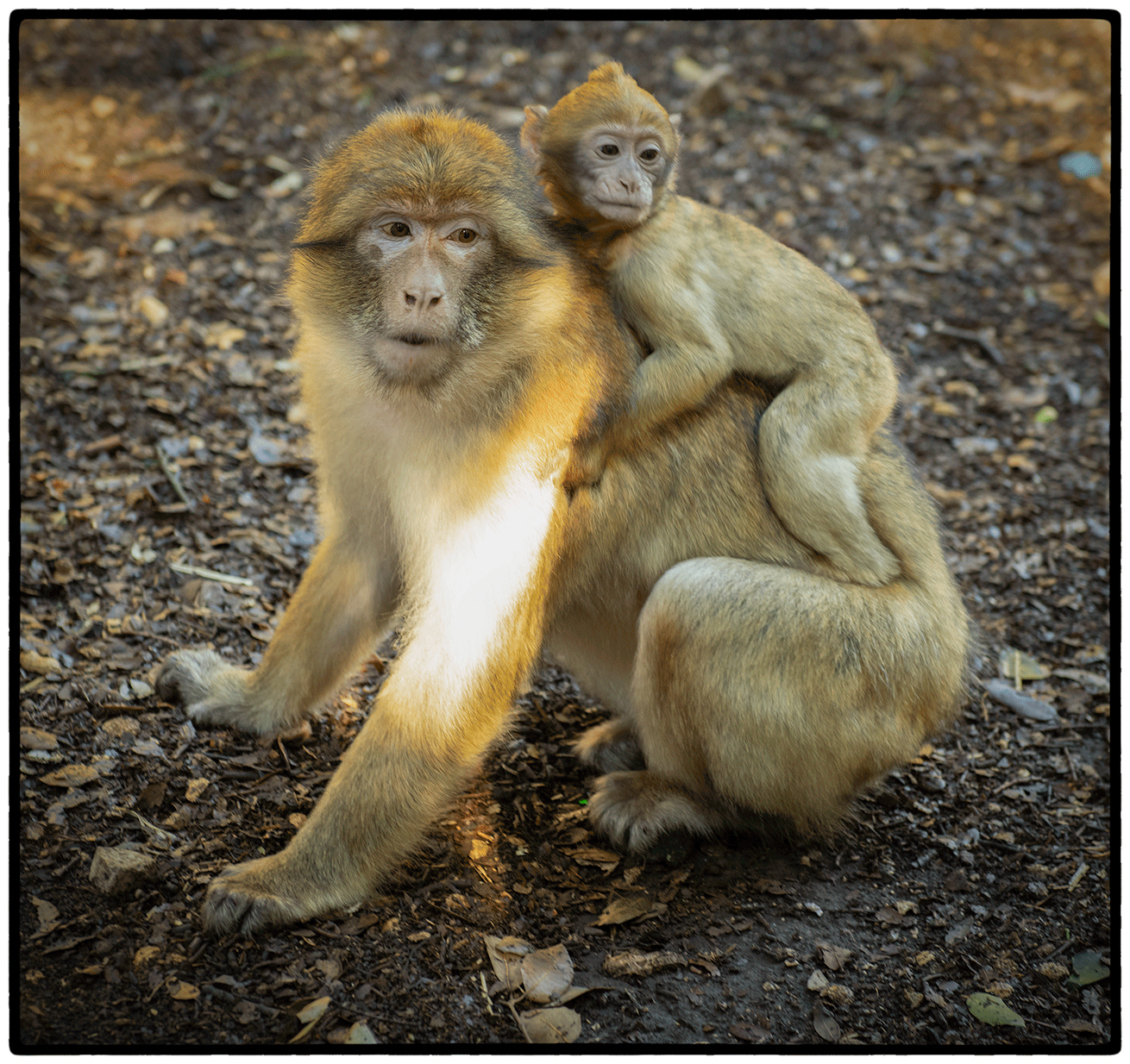 Spider Monkeys
We stopped along the highway in the foothills of the Atlas Mountains.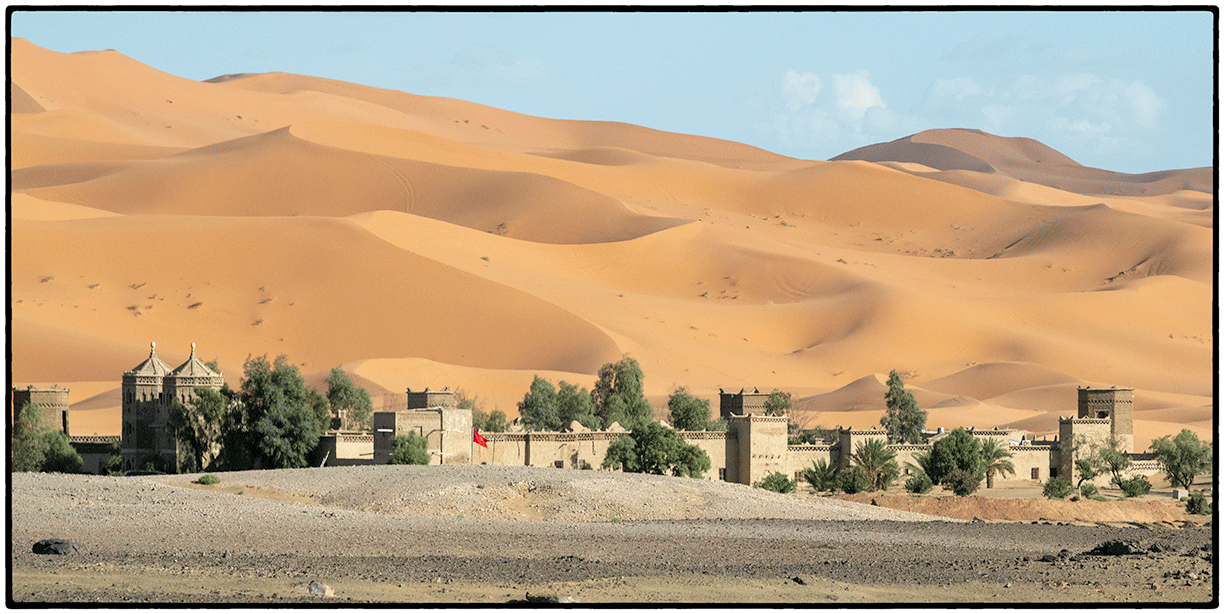 Approaching the dunes
Camel Owner
Camels cost about $1500 and have to be trained.
Jadyne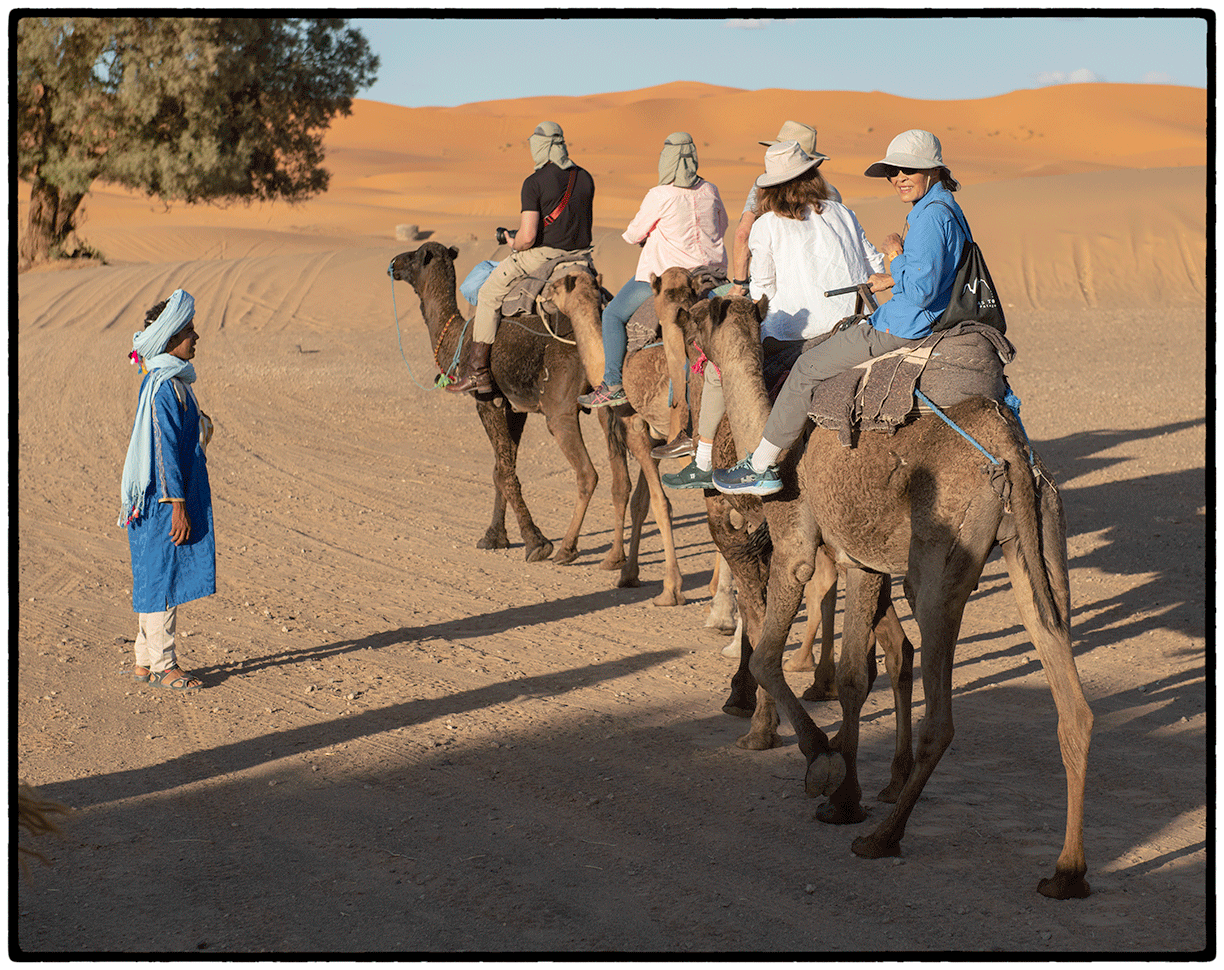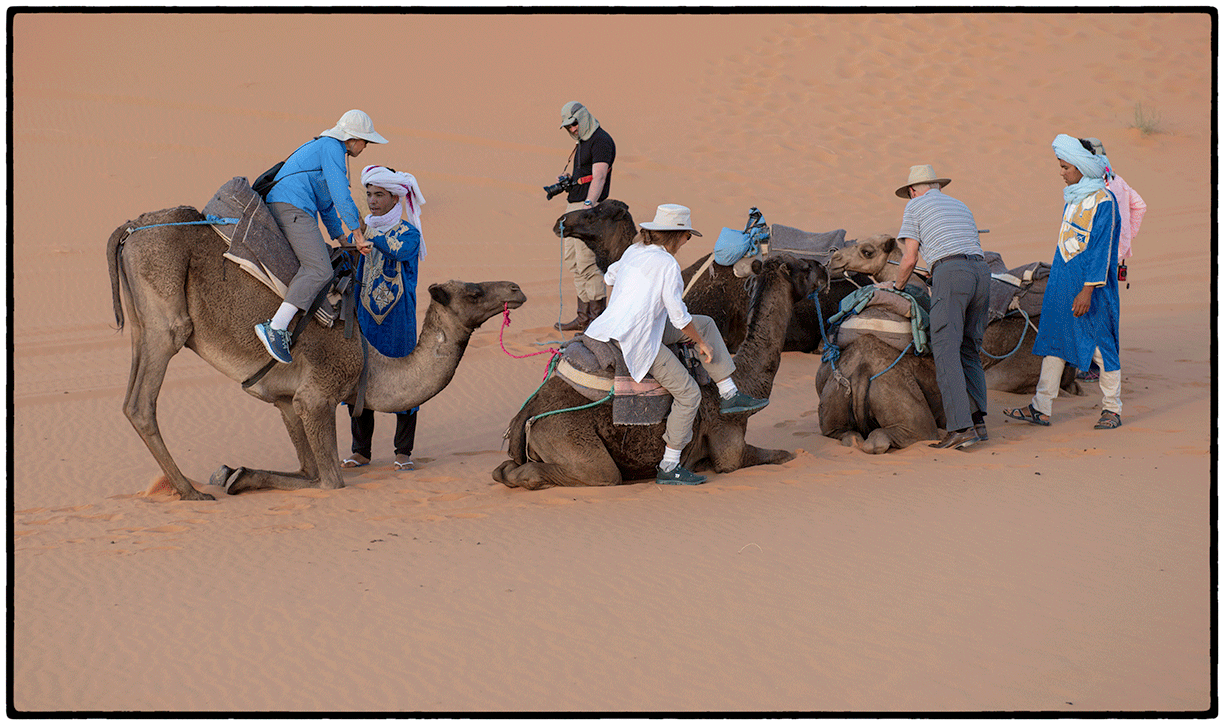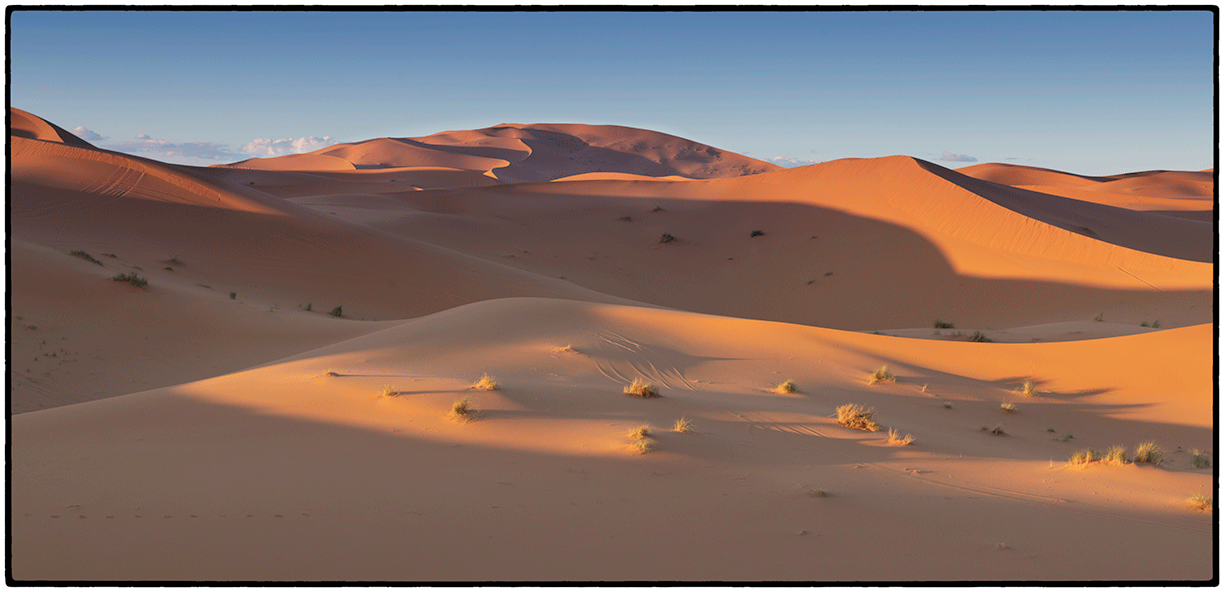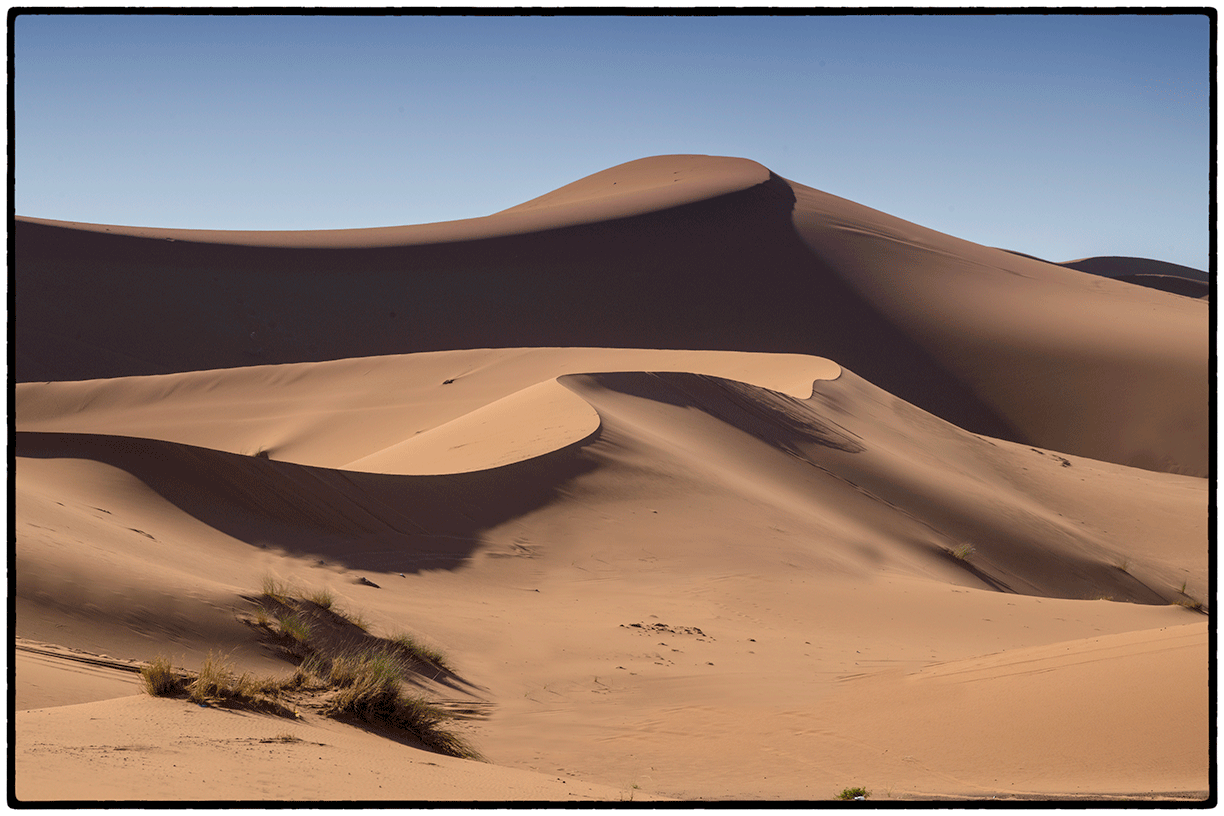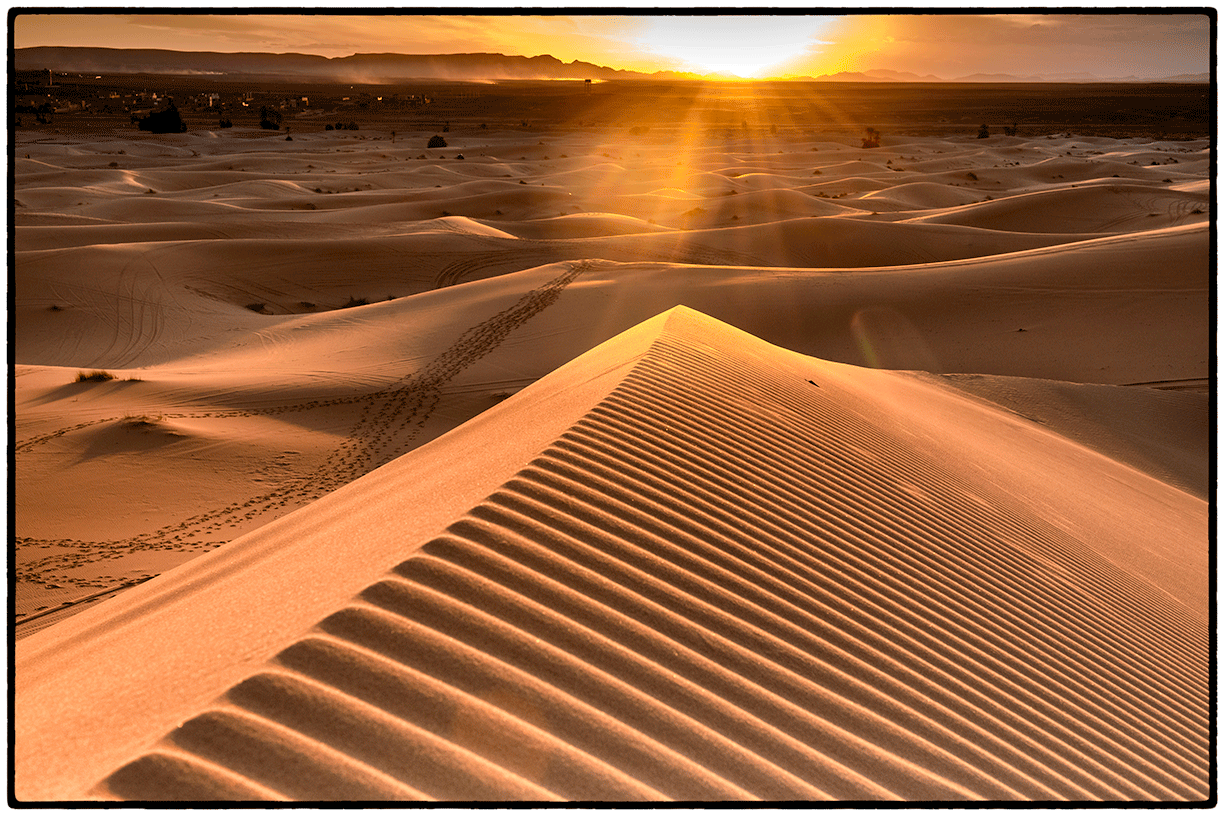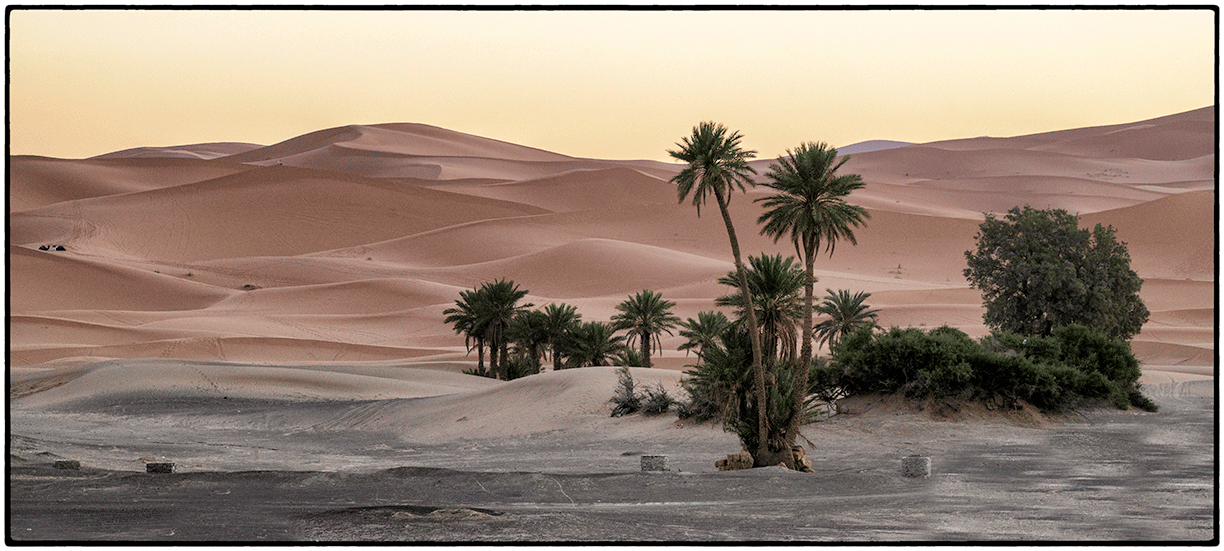 Before Sunrise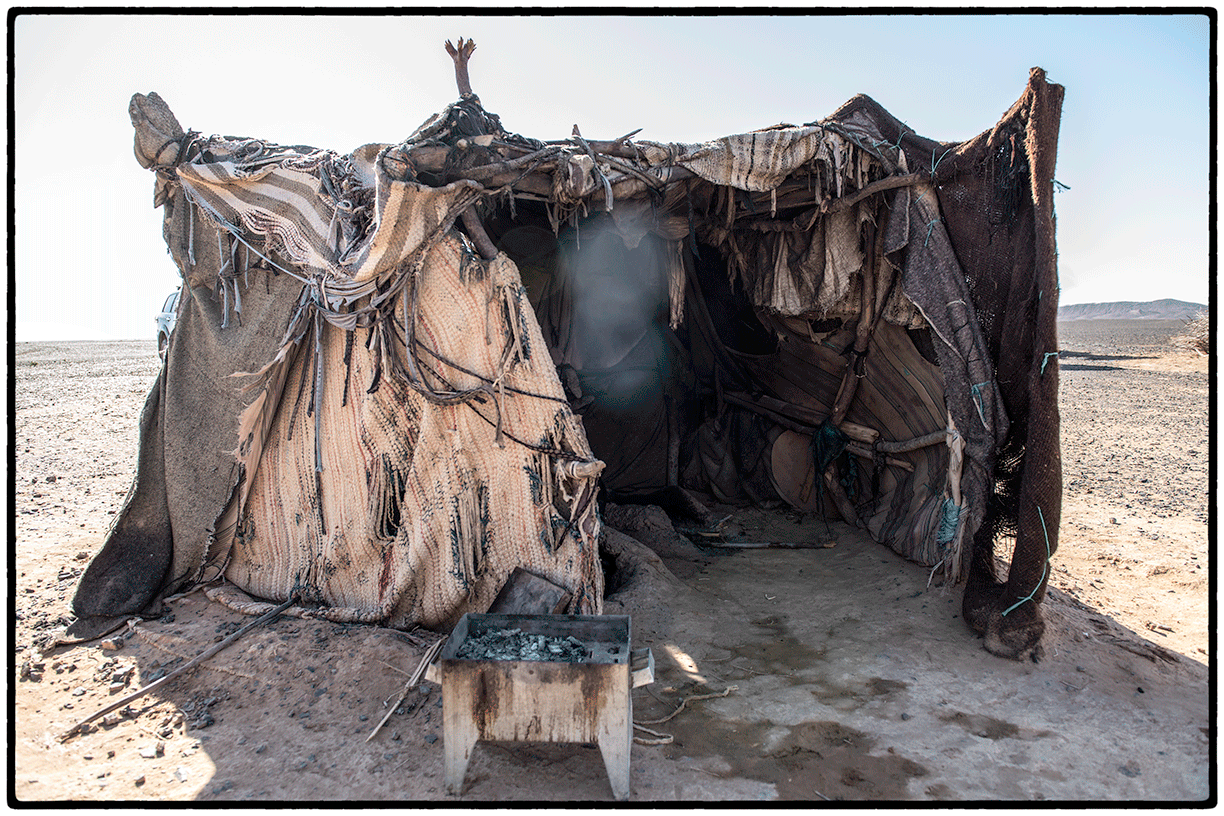 Nomad Camp
Sheep, Nomad Camp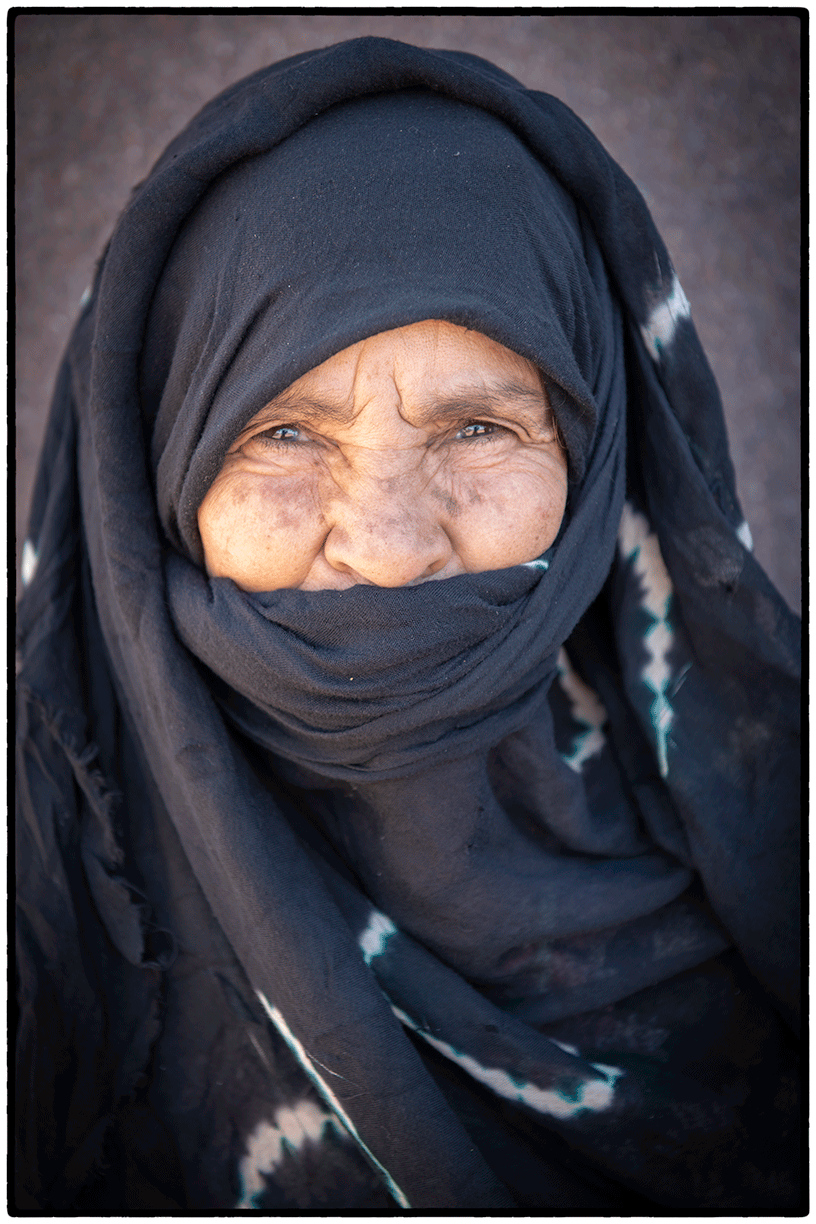 Nomad Mother
Nomad Father
Nomad Daughter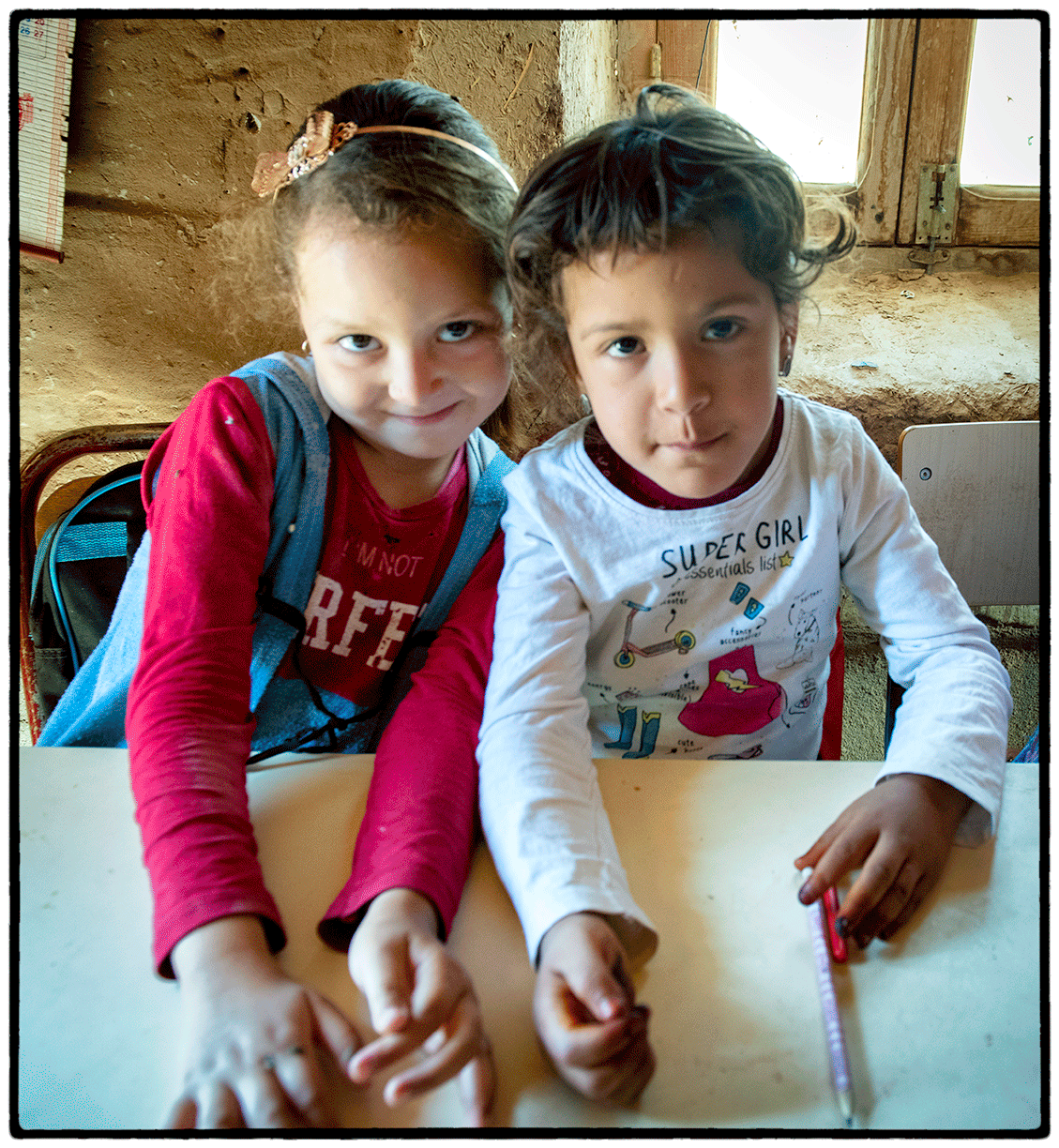 Schoolchildren
School child
School child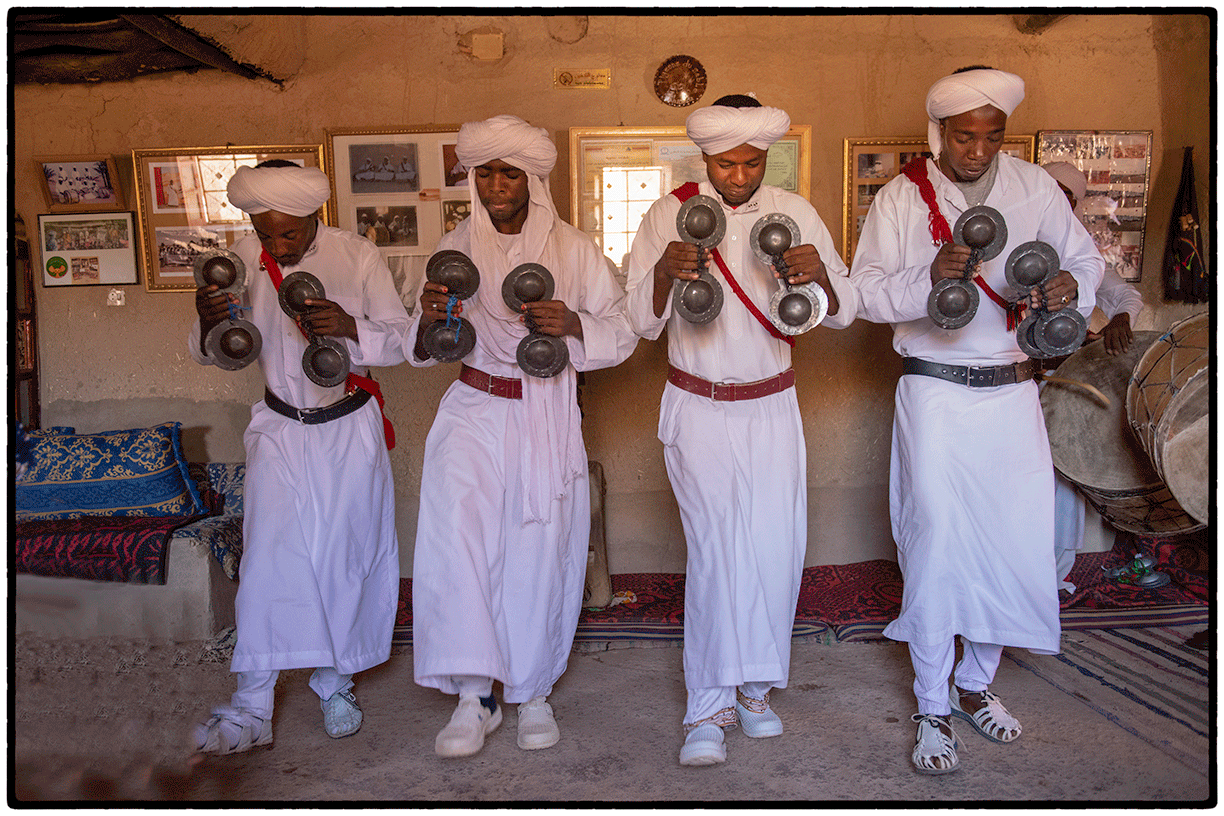 Berber Musicians
Berber Musician
Nomad Encampment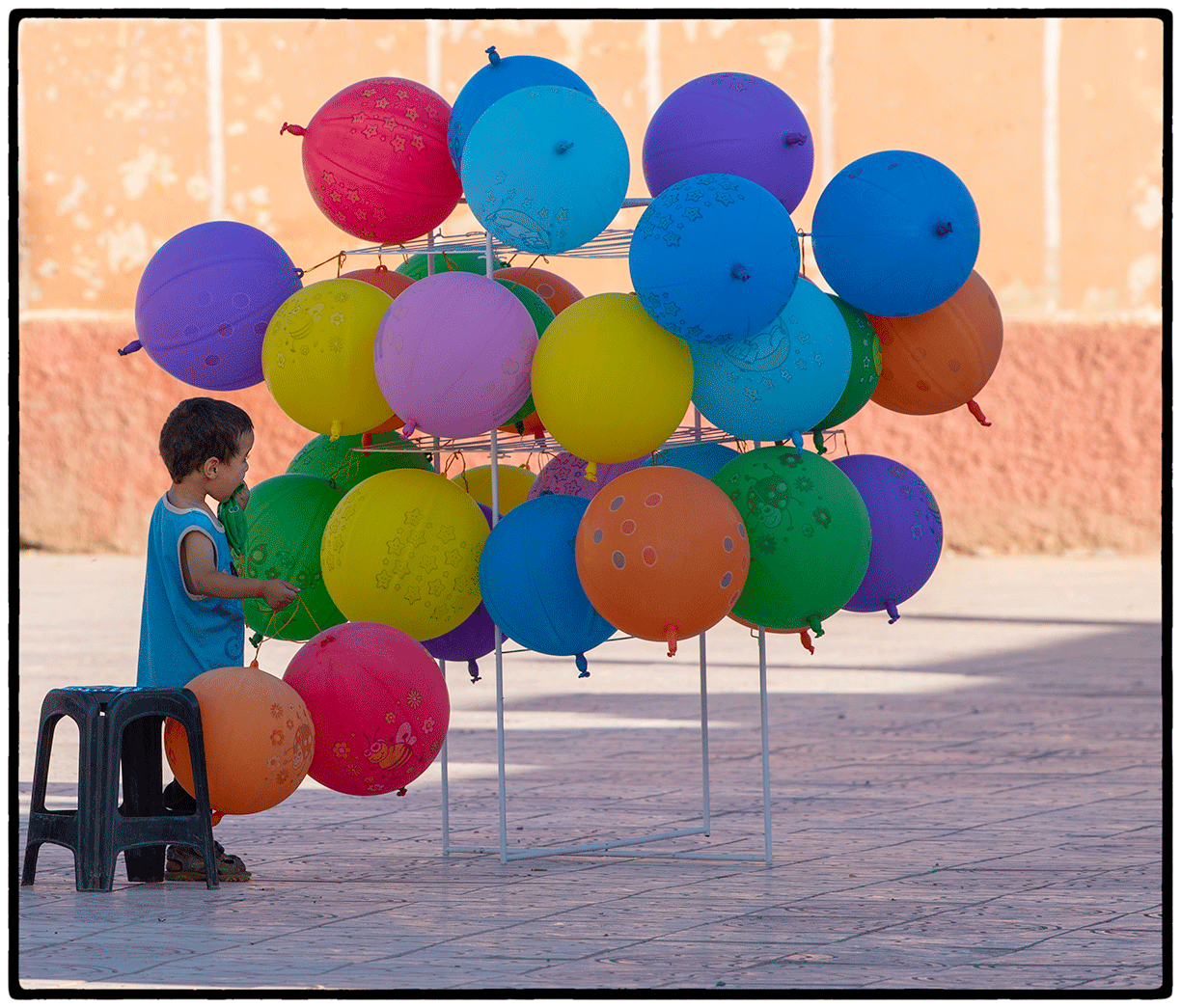 Choices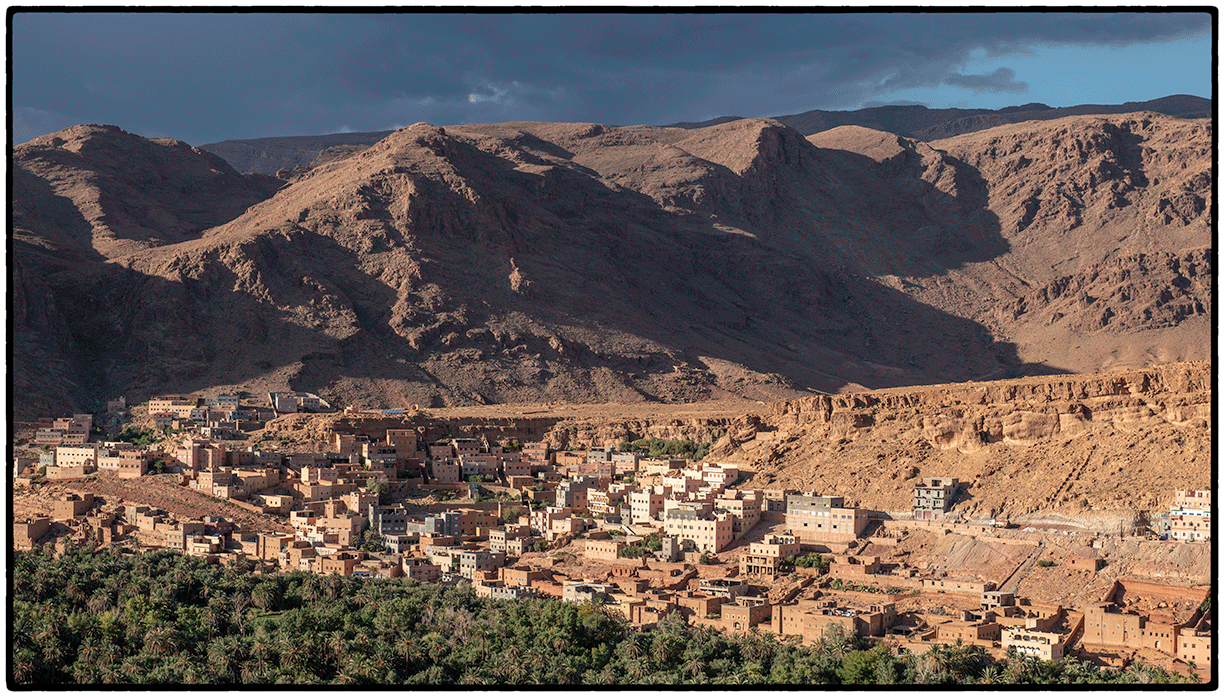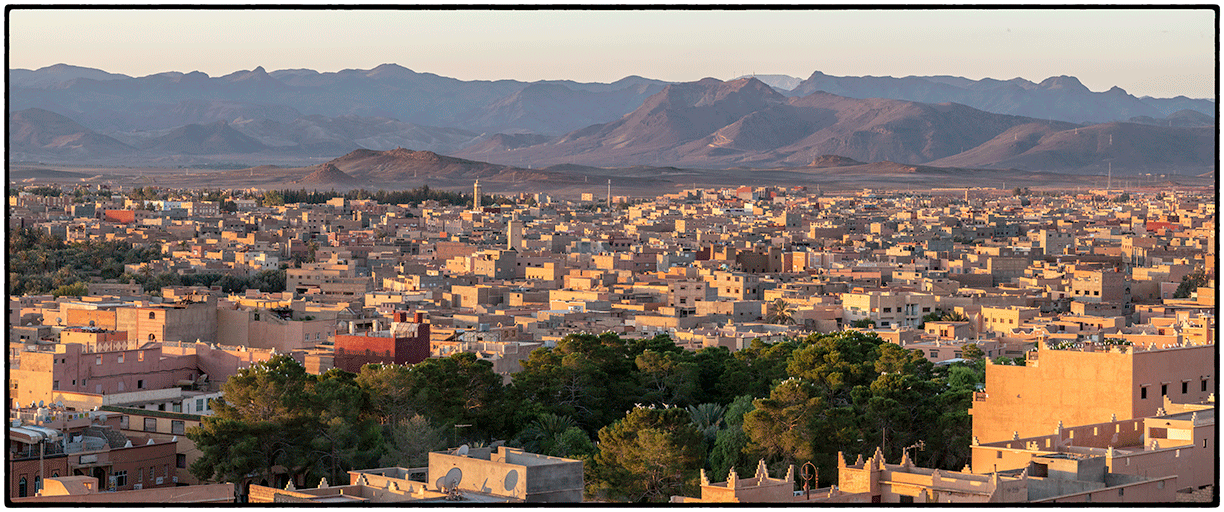 Sunrise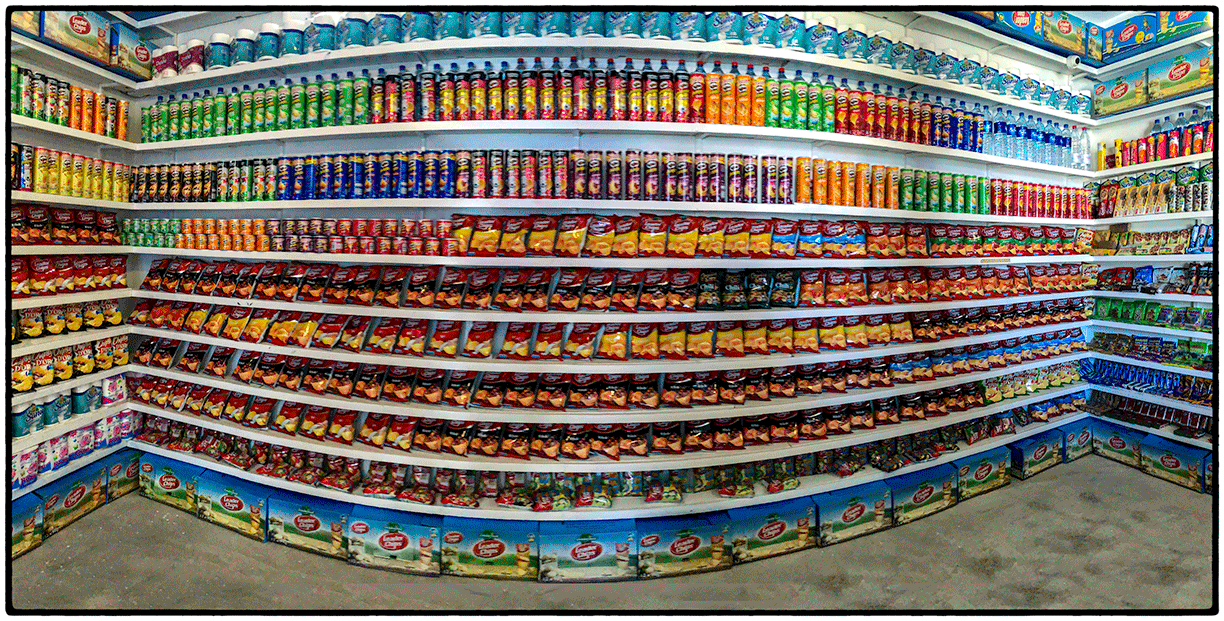 Pringles, Doritos, and Kabab Chips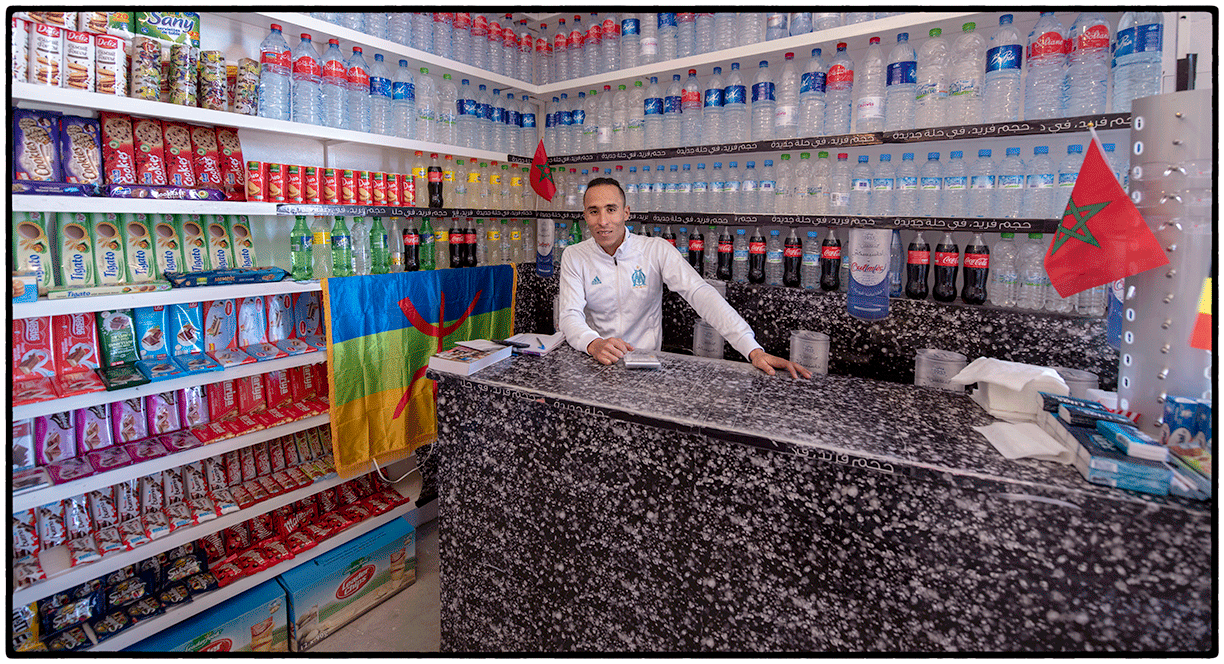 Clerk, Snack Store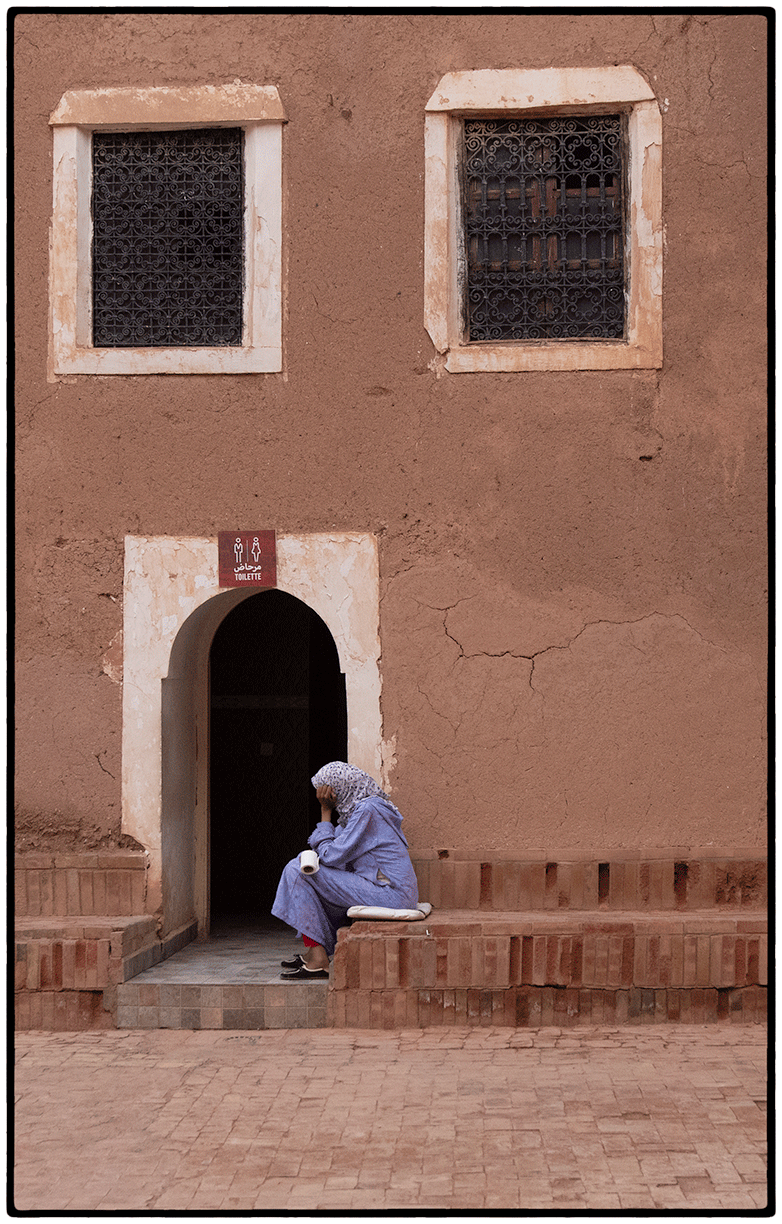 Pay to Pee
Give the girl a couple of dirham, and she gives you a few squares of paper.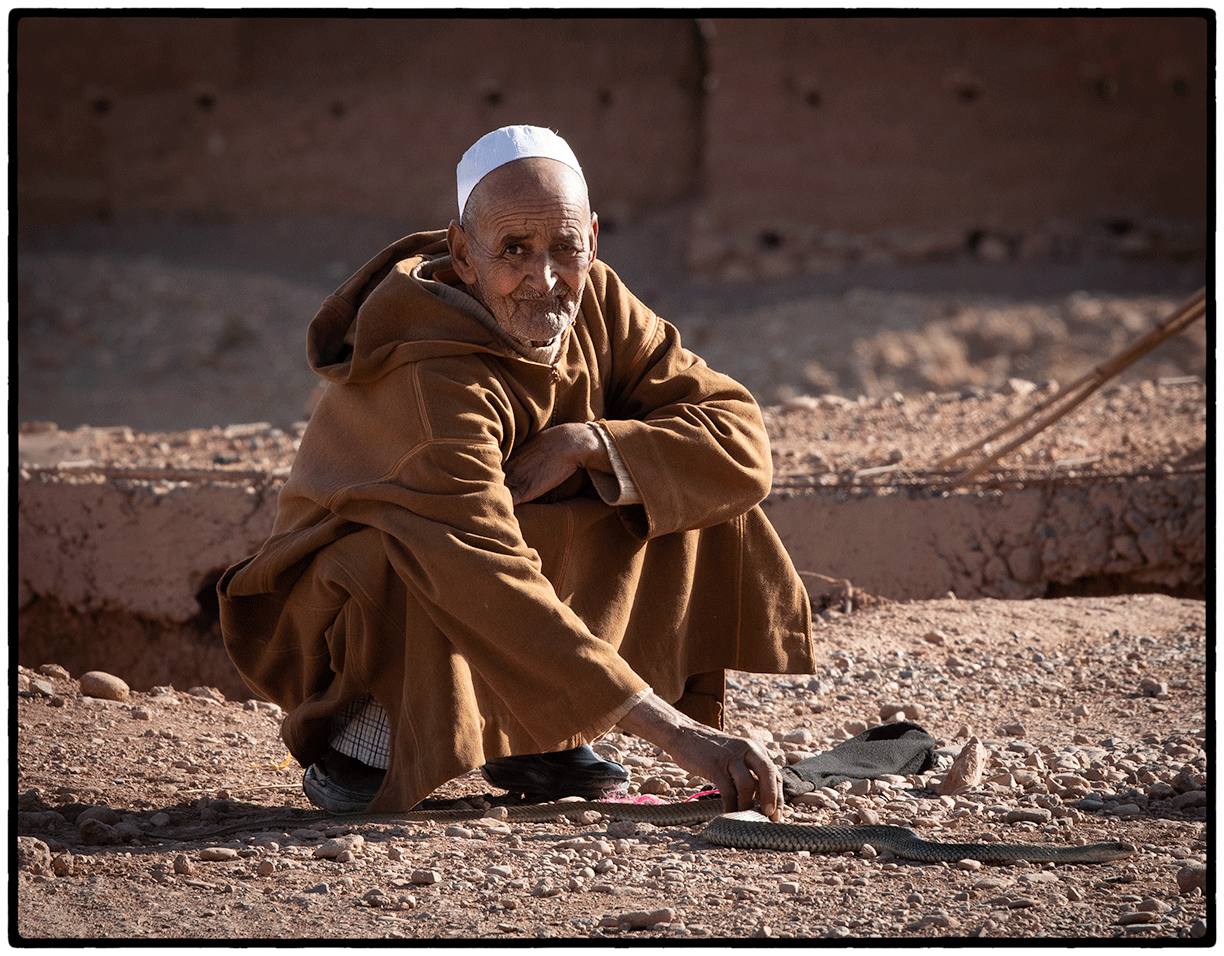 Snake Charmer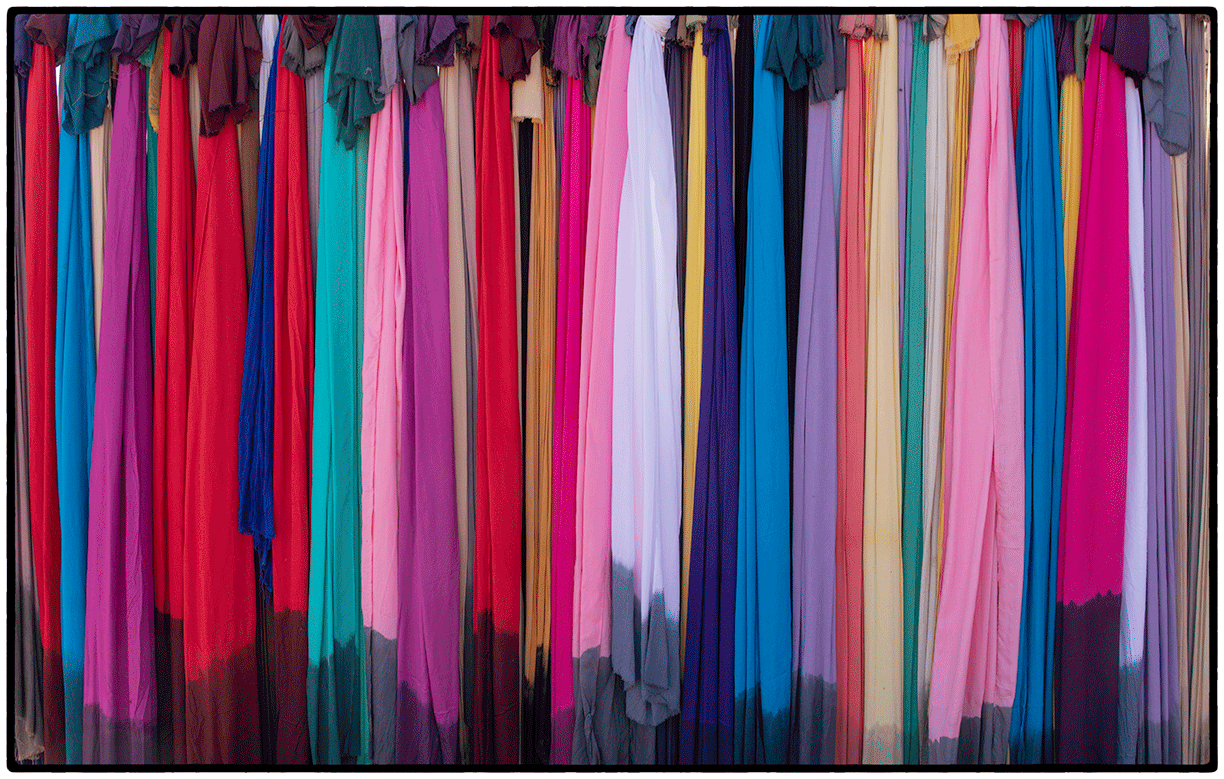 Fabrics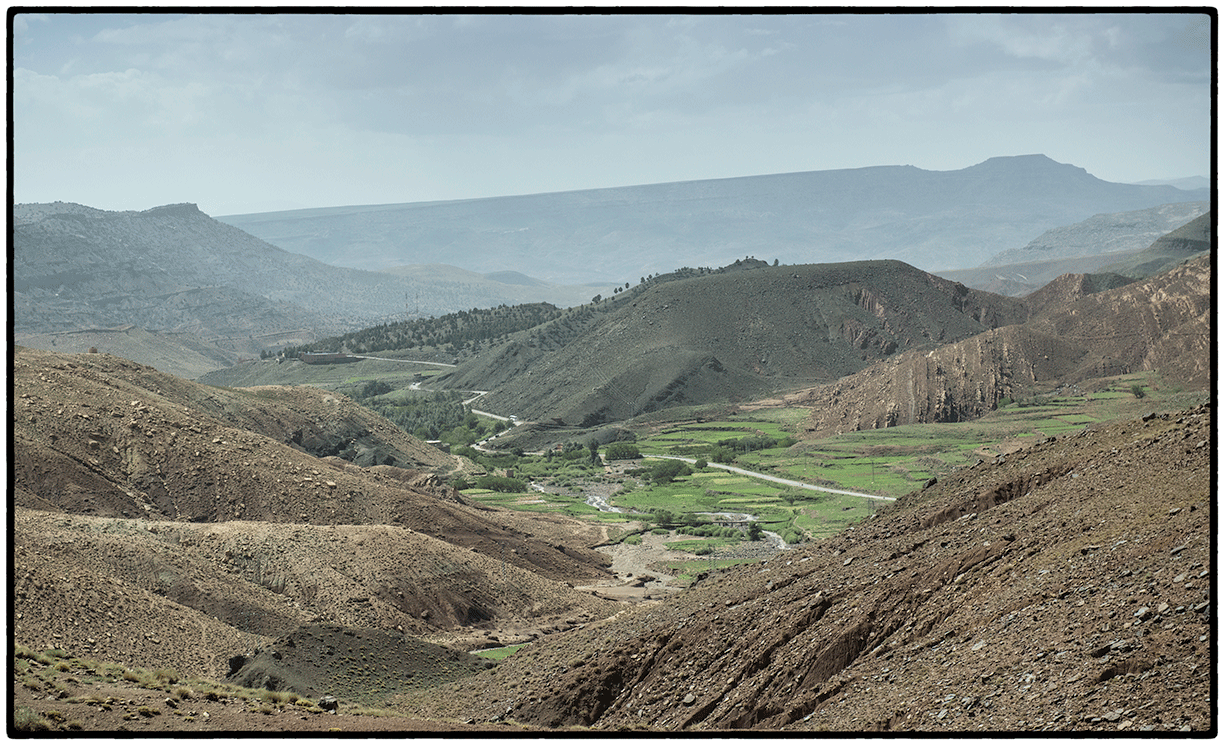 Village, Atlas Mountains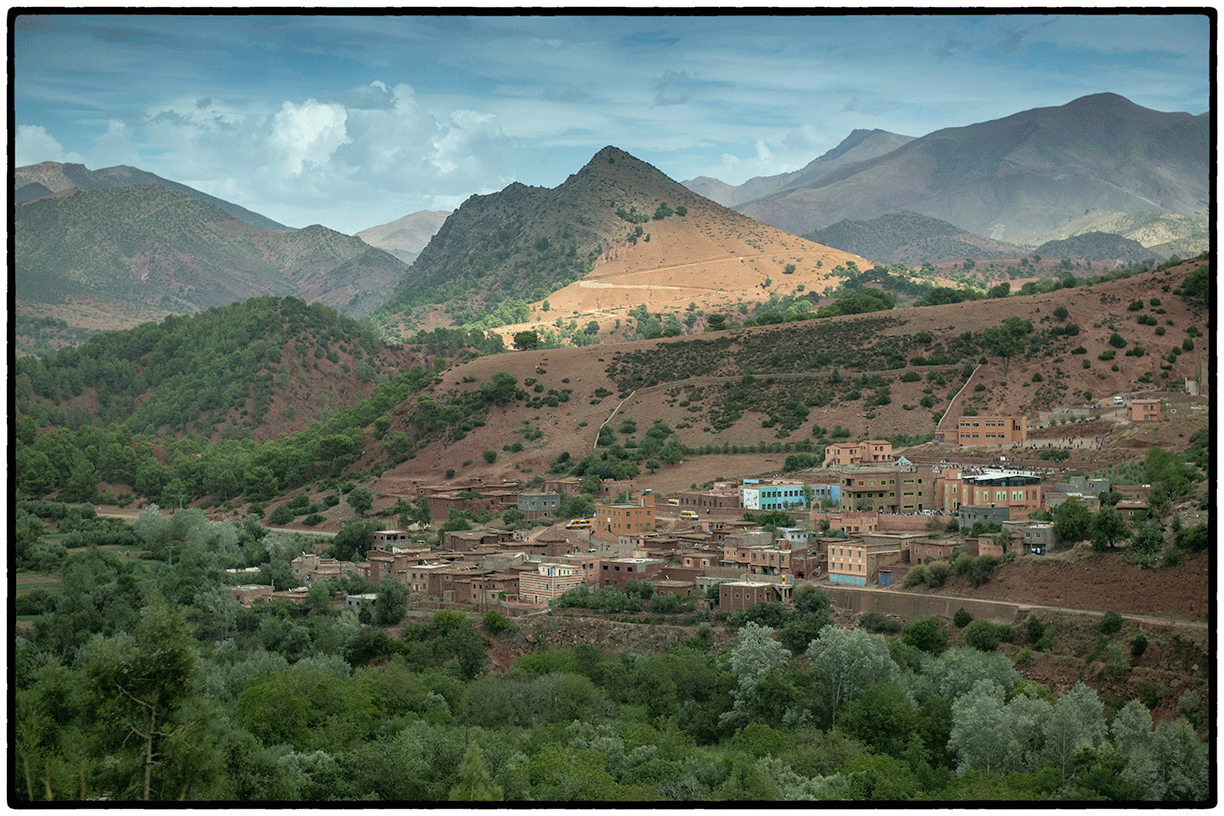 Village, Atlas Mountains
Herb Salesman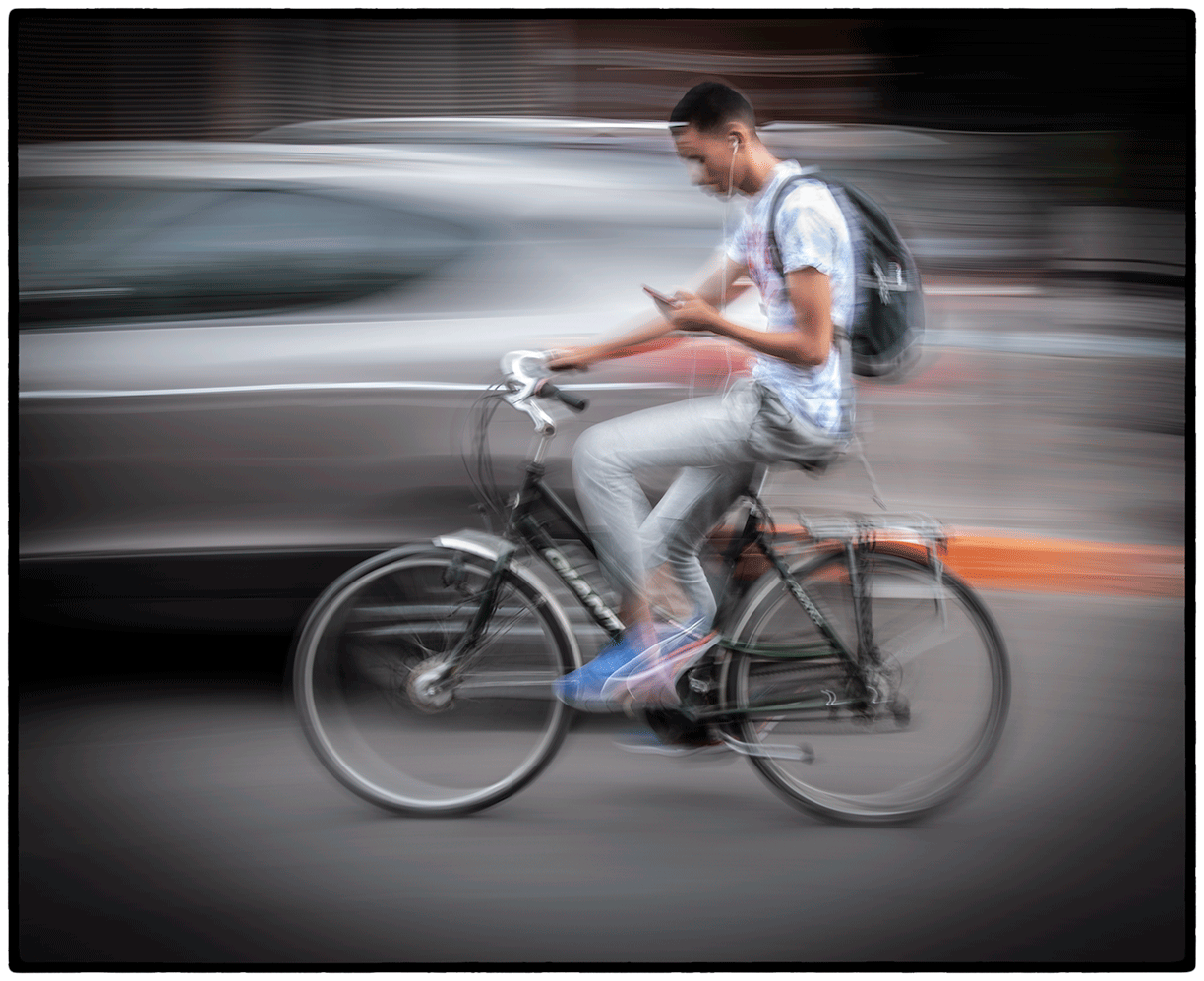 Texting in Marrakech
Marrakech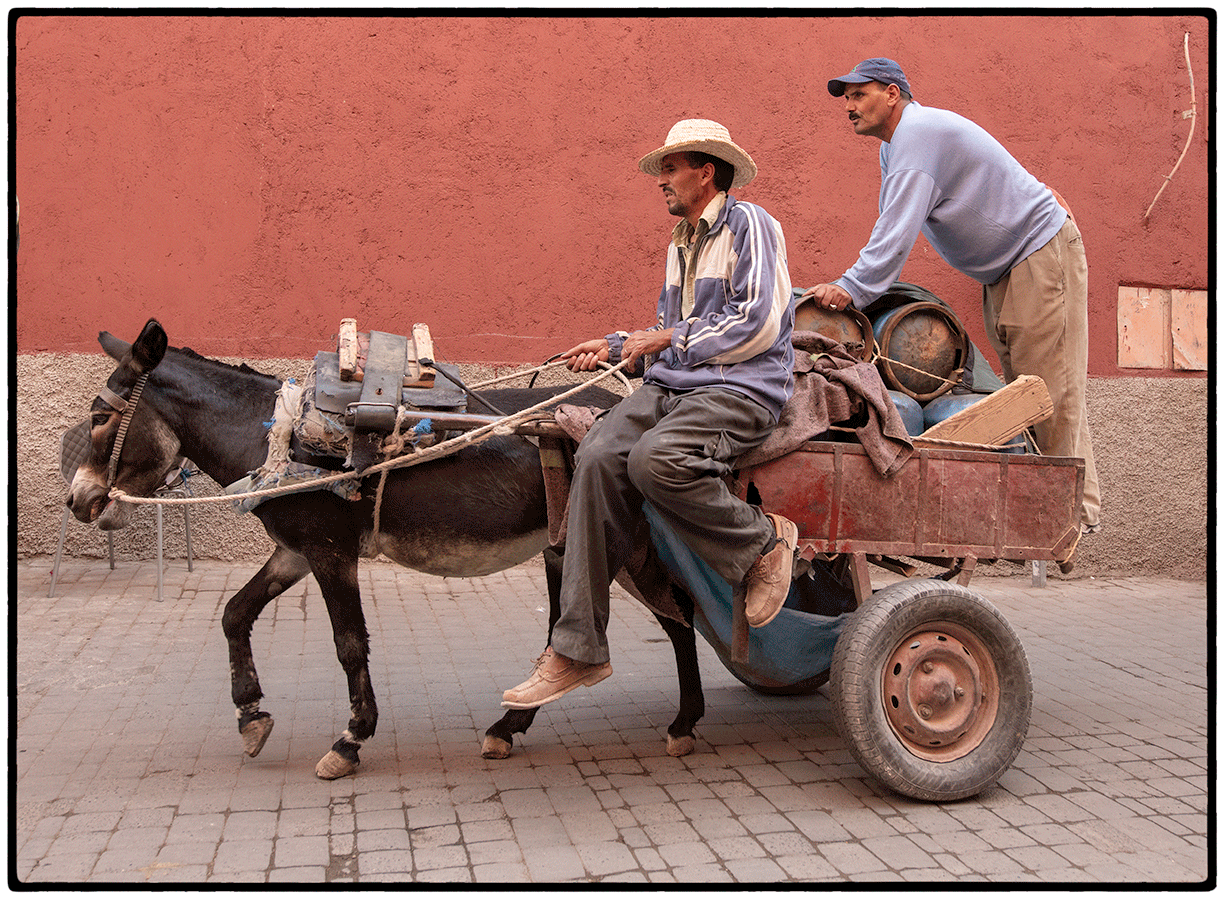 Marrakech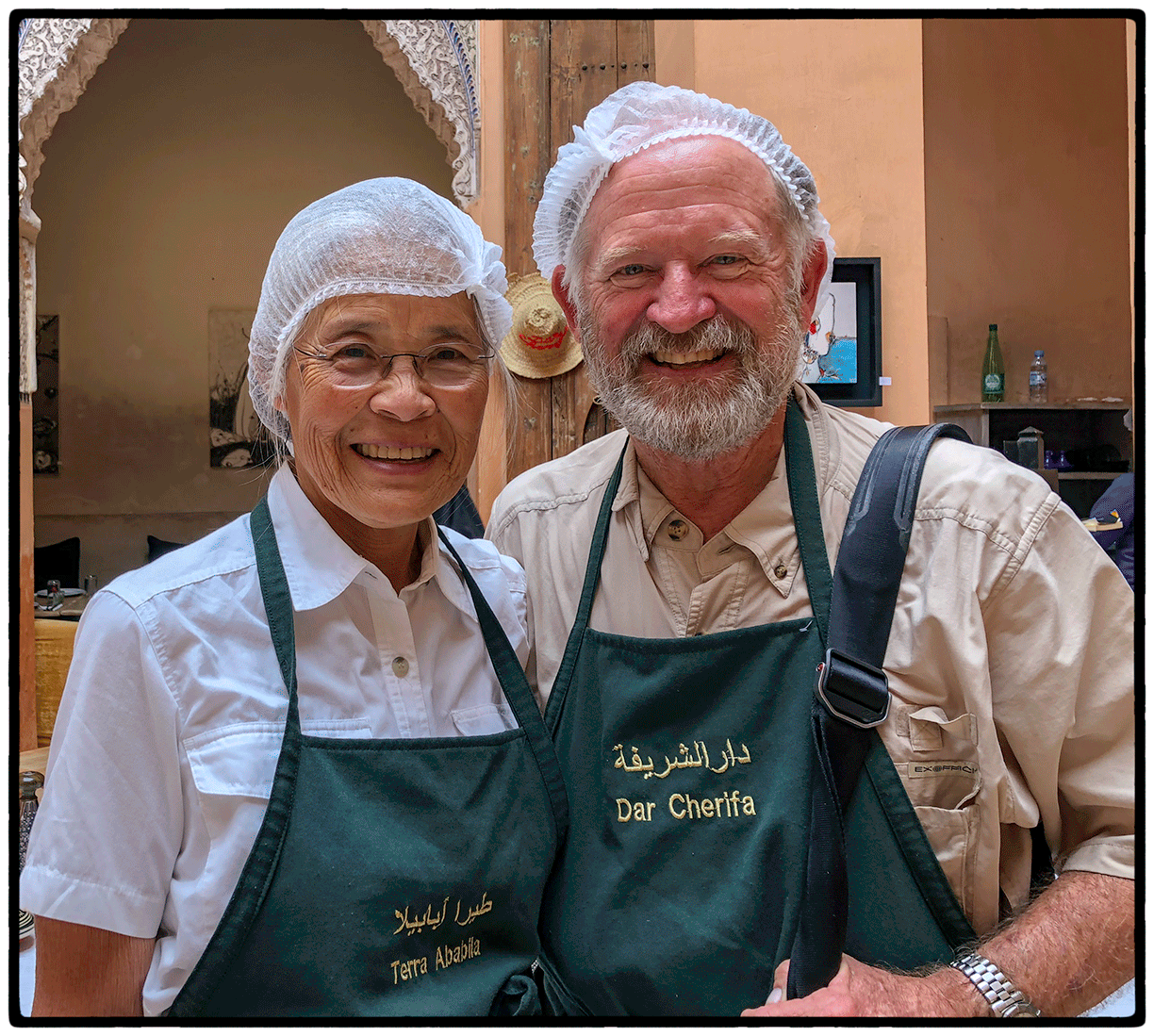 Cooking Class, Dar Cherifa, Marrakech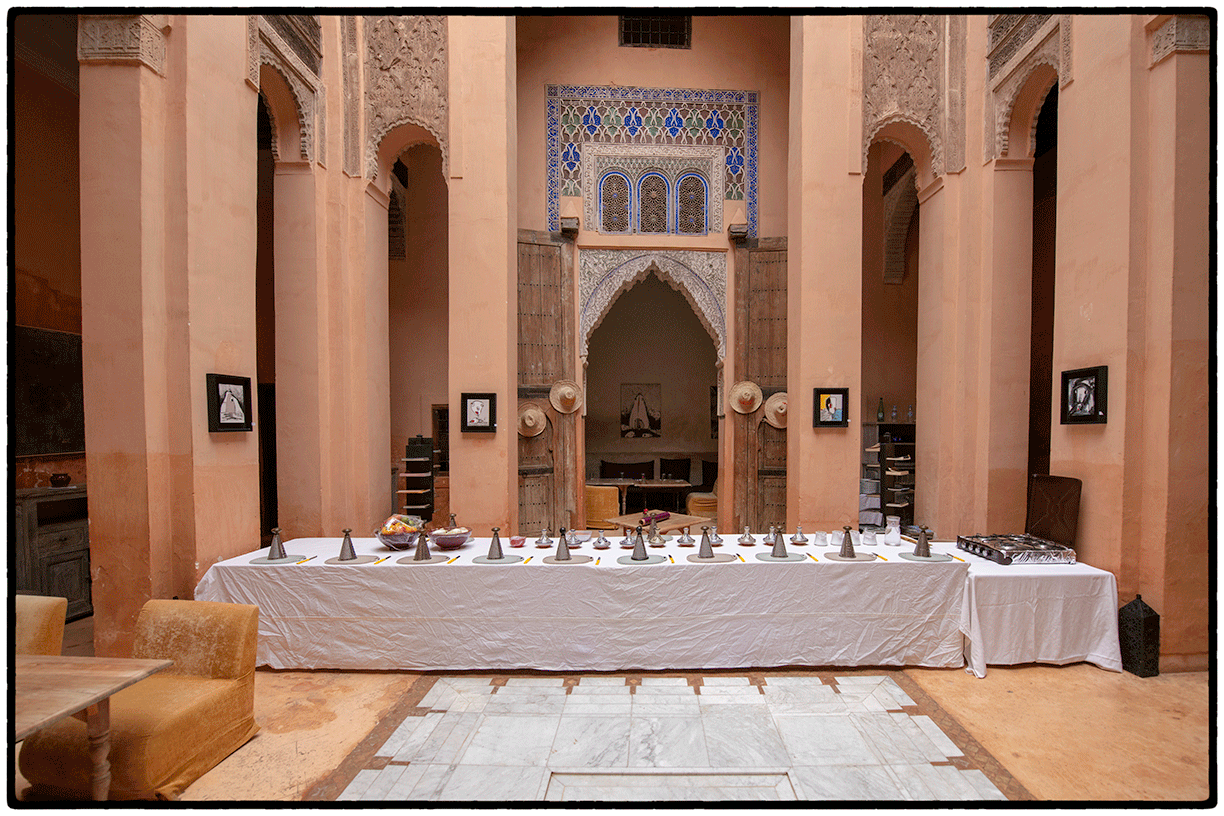 Our Cooking Class Preparation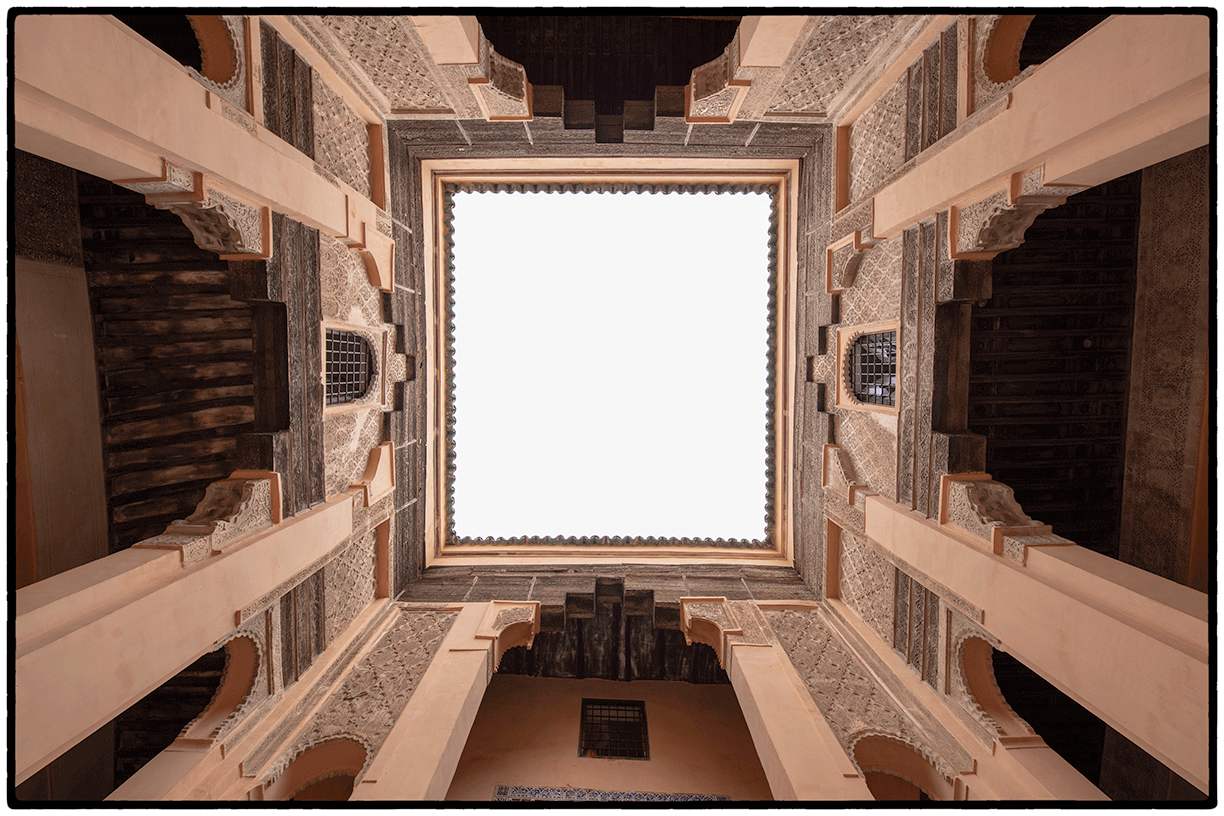 The Dining Room"Rooftop"
Asians on Vacation
On the Ferry from Tangiers to Tarifa, Spain