Bonnie
The tattoo on her neck is a sequence of horizontal slashes with the words subjoined, "cut here"
Abercrombie and Fitch
Robbi Montoya
Robbi manages the Berkeley Community Resource Center, what we euphemistically call "The Shelter", where Jadyne and I volunteer.
Food is Life
Zoombunnie
Raptor 1
Raptor 2
Raptor 3
Raptor 4
Yesterday "Raptor" came to Christ Church to use the bathroom. He was obviously in great pain. I asked him, "Do we need to call someone?" He didn't answer, and after a minute or so walked away. Today, in not much better shape he asked for a doughnut. Limping out in the rain, his heels leaking out of his shoes, he took his bike and before walking down Cedar Street, came back to the van and laid two one dollar bills on the pickup bed. "Hey" I yelled, "Can't you use this?" Raptor continued on down the street.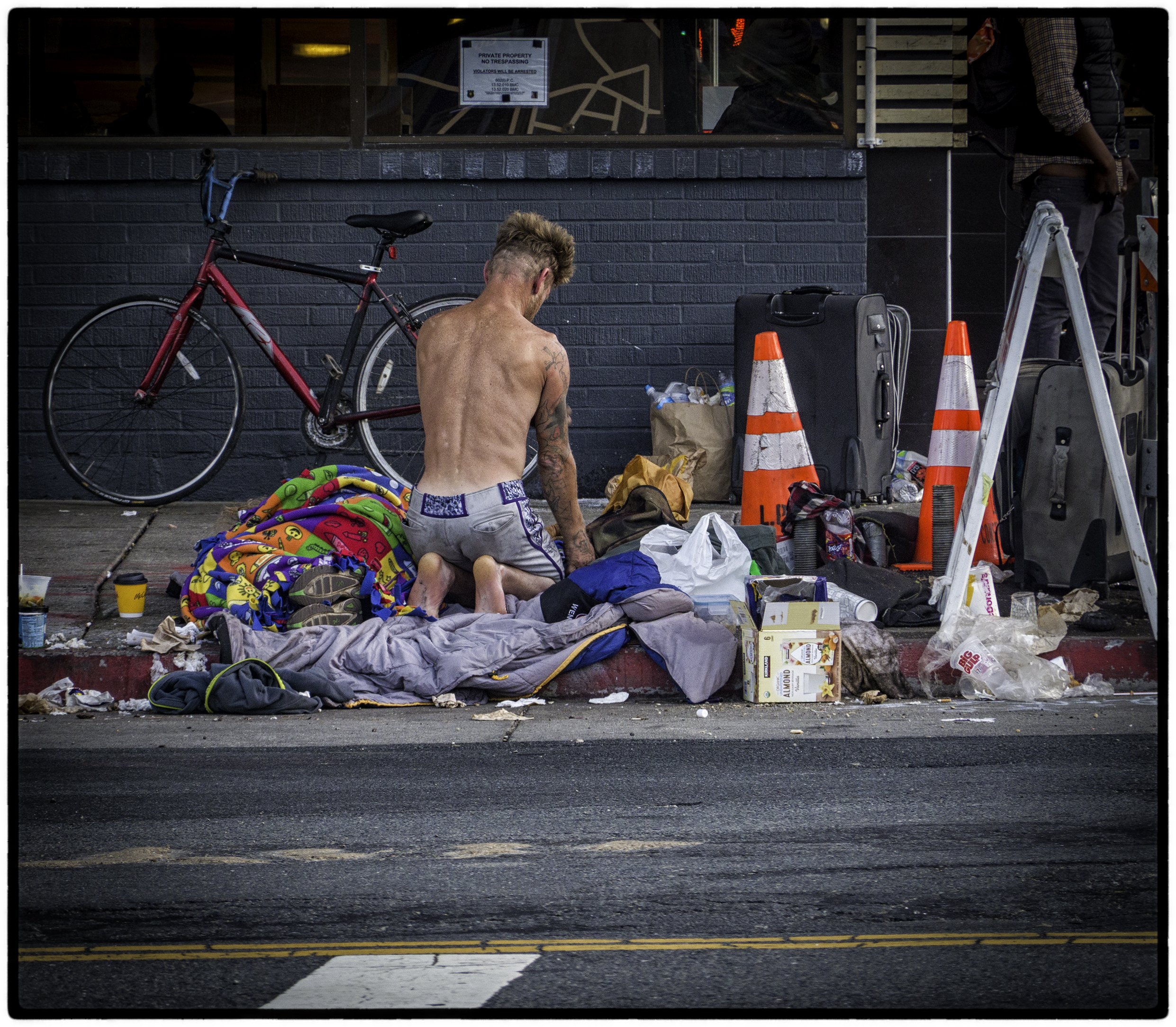 Raptor 5
Raptor's home on University Avenue at the corner of Shattuck and University in front of McDonalds.
Raptor's drum
Raptor's arm
Sonia
Johnny Days
Mud Puddle and his guardian
Larry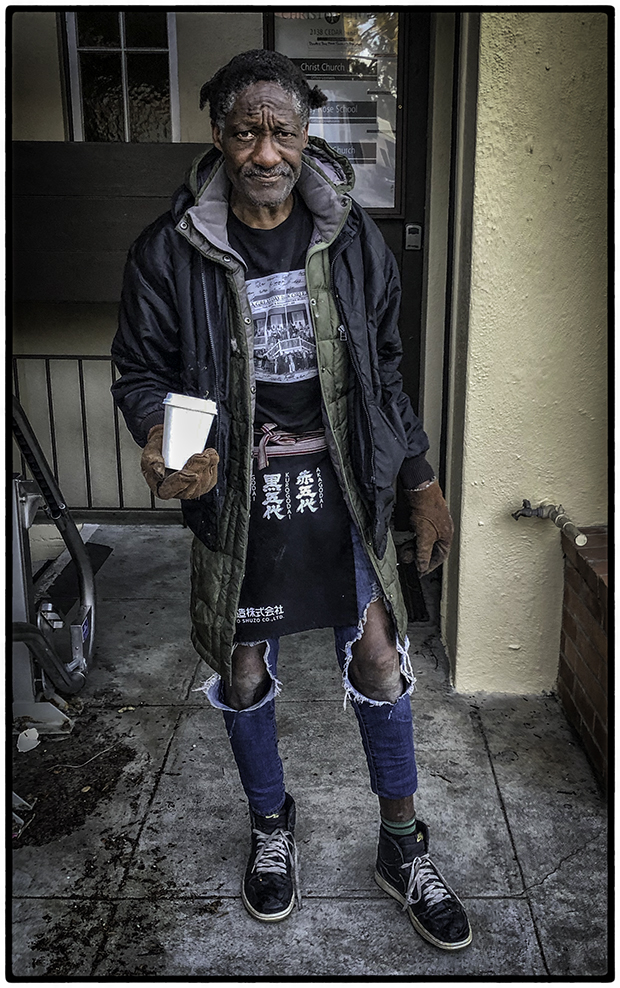 Maria
Bob
Mr. Democracy
Alison
Pedro 1
Pedro 2
Antar
Caleb
Cheryl
Judge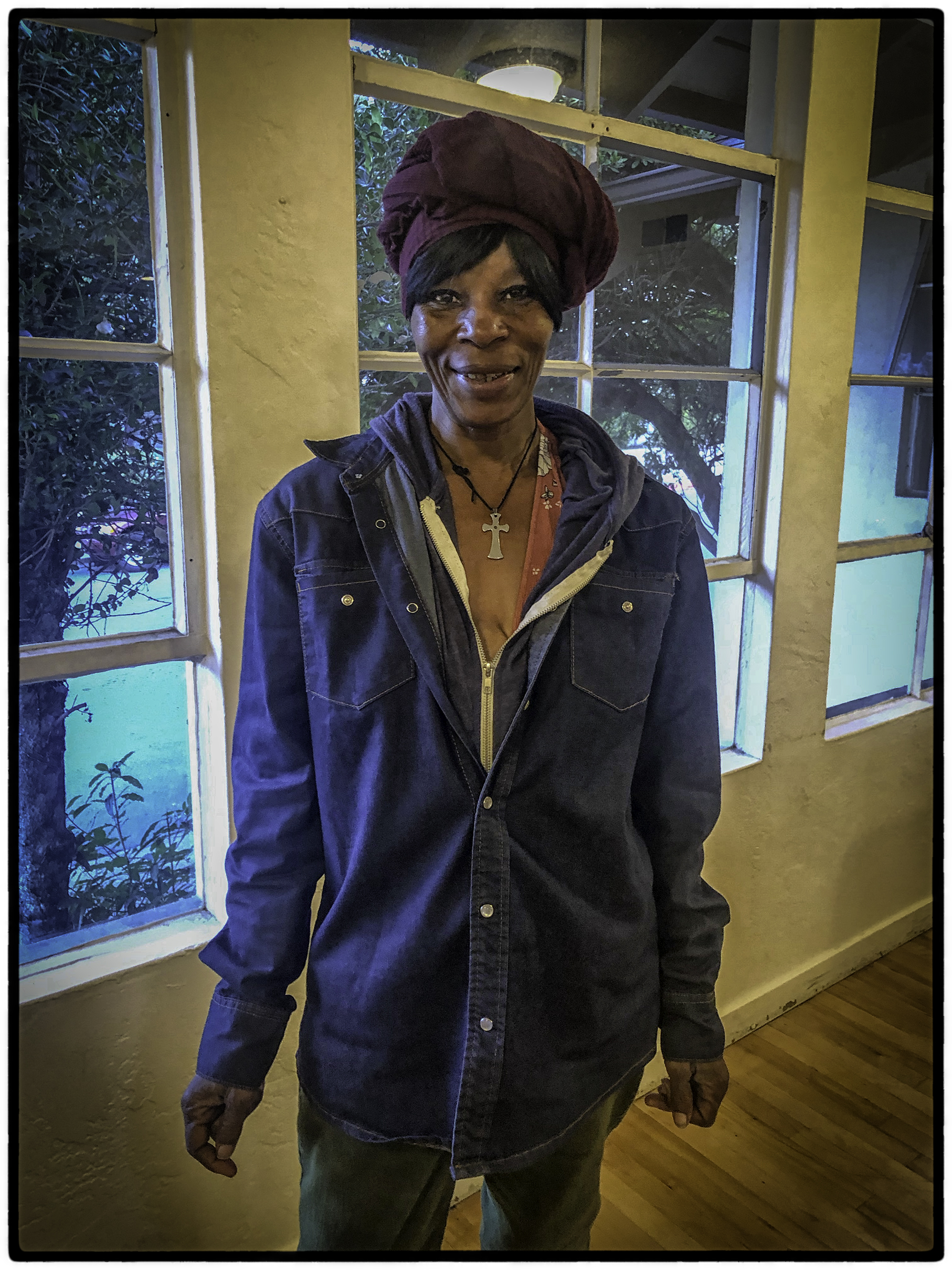 Ronaldo
Doug
Arthur
Himalaya
D'Angelo
Lesandro
Lula
Diane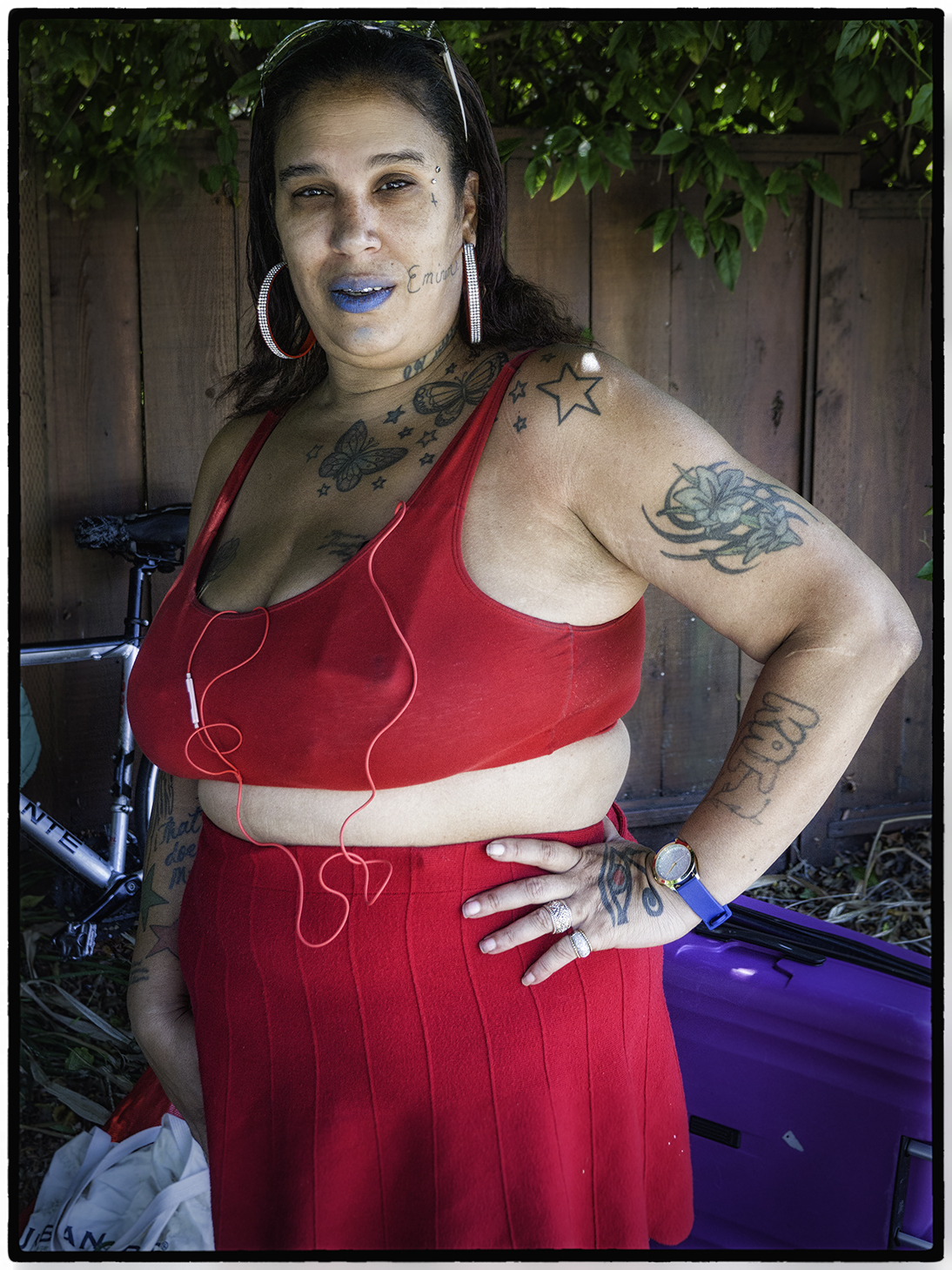 Natasha
Adel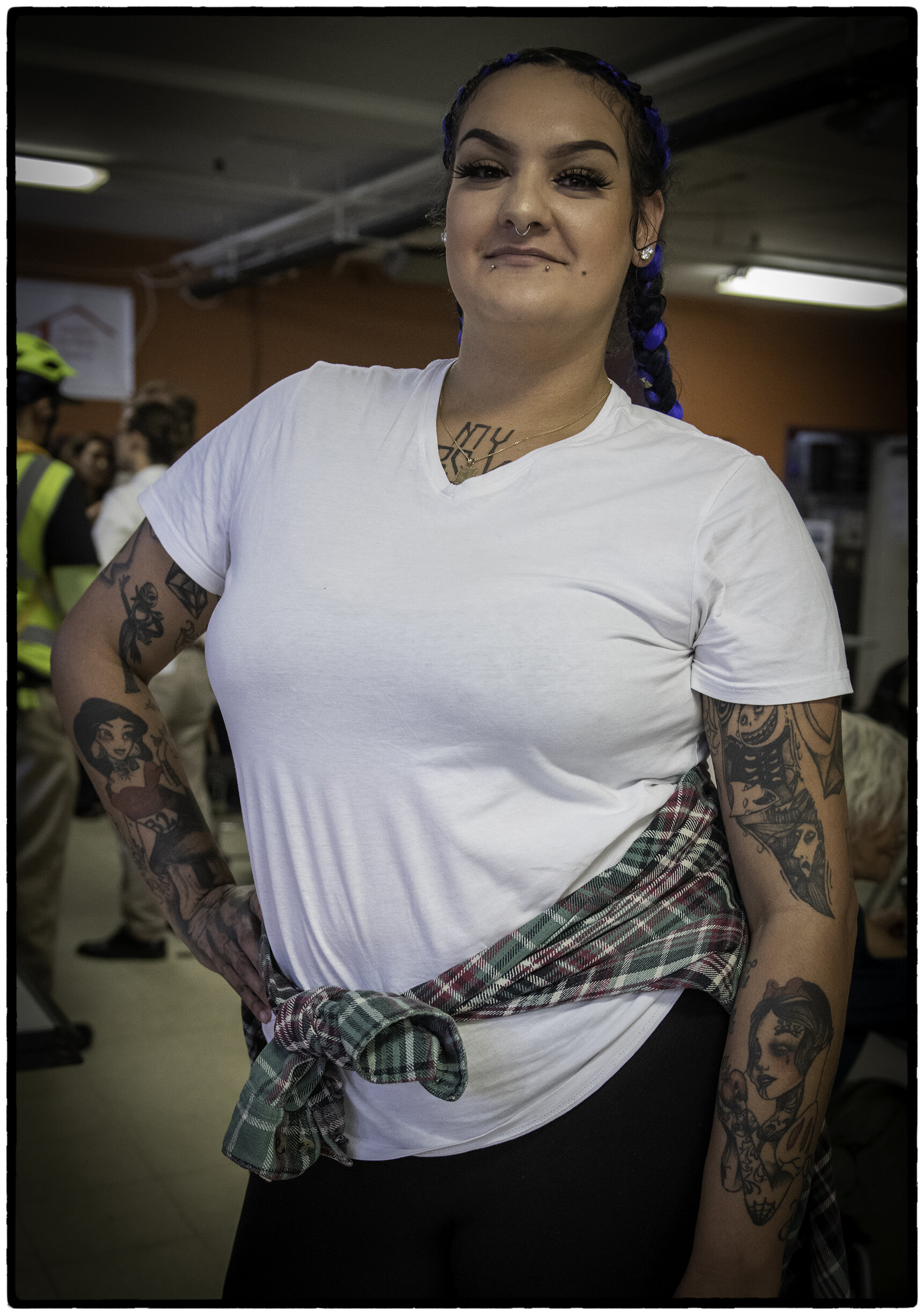 George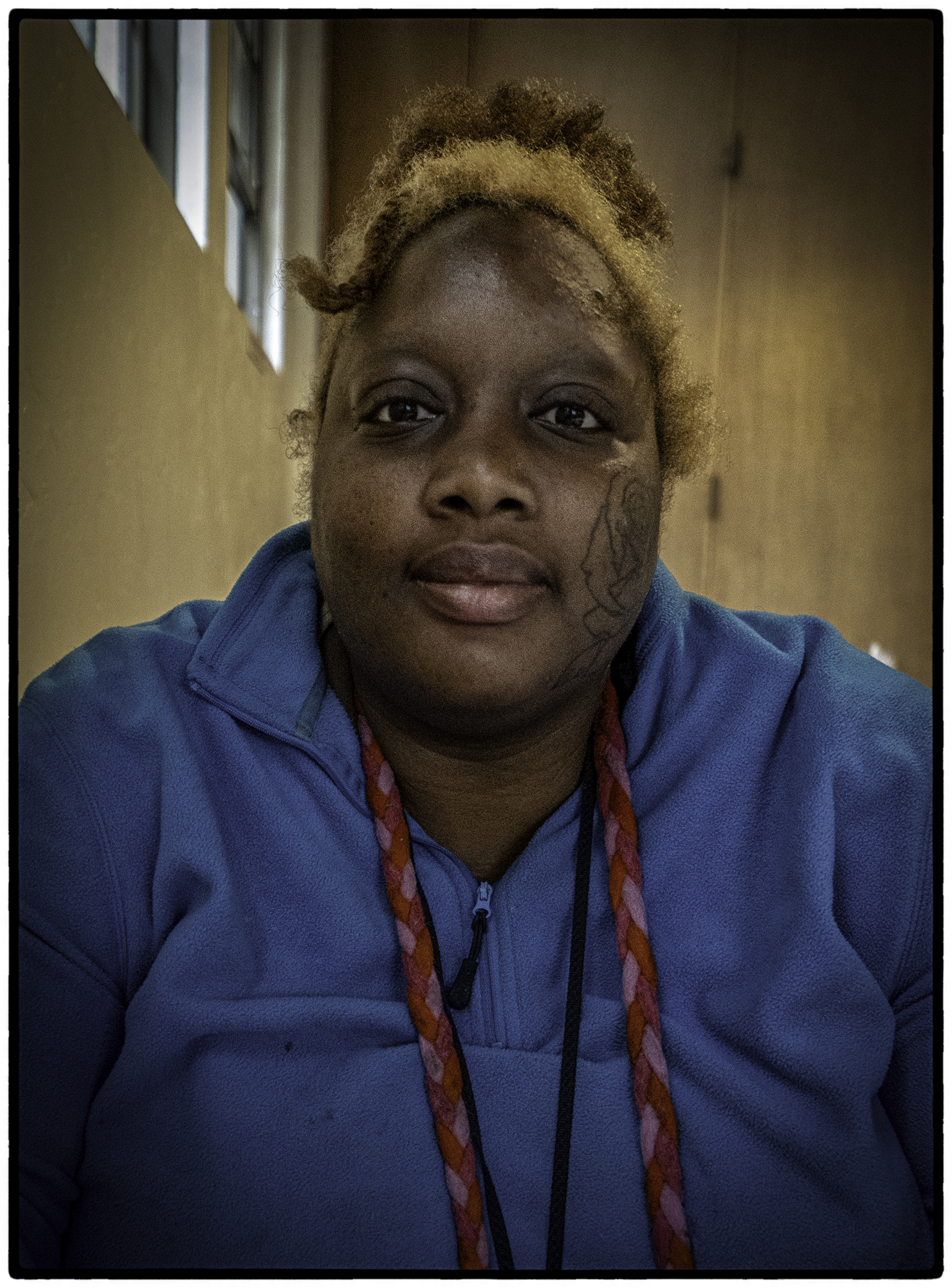 He Needed a Room at the Shelter...and to charge his battery
Radio Man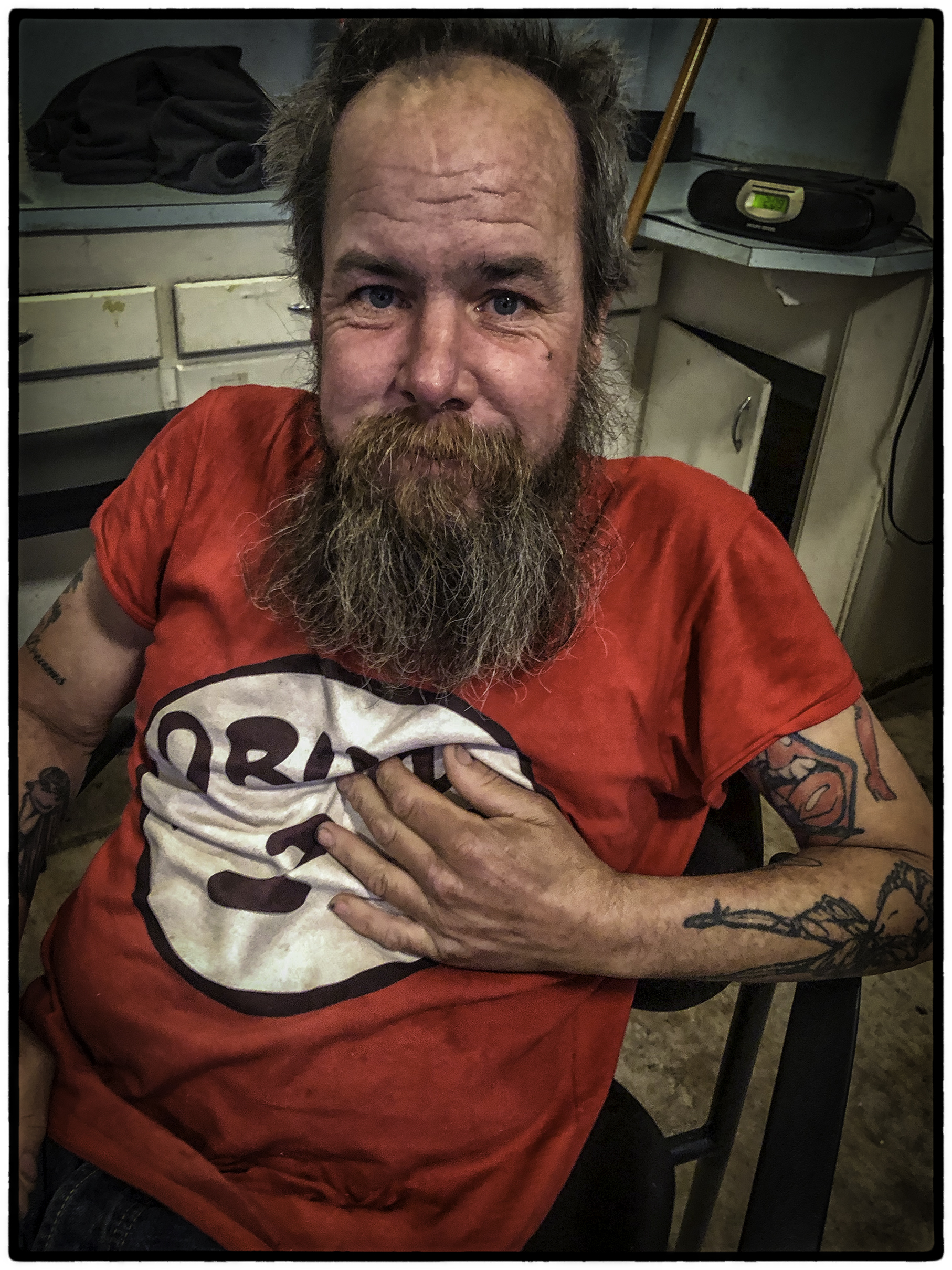 Shawn
Sean's Tats
6 am Candles Left Outside the Shelter
Chris Castle
Chris is the exception. He doesn't eat at the shelter; he doesn't ask for groceries at the Berkeley Food Pantry. He and many of his friends whose RVs are parked along Sixth Street were booted out of the Berkeley Marina and have taken up residence in other parts of Berkeley. He's the handyman in the neighborhood, fixing stuff for everyone else.