Southern Sky
An evening with an astronomer in the middle of the desert. Southern sky with light pollution from Mexico.
Casa de Zorro, our one night stand in Borrego Springs
Big Horned Sheep along the Palm Canyon Trail
"Borrego" is Spanish for big-horned sheep.
Big-horned sheep
Afraid of dogs, but not people
Palm Canyon
Palm Canyon
Badlands, Anza Borrego State Park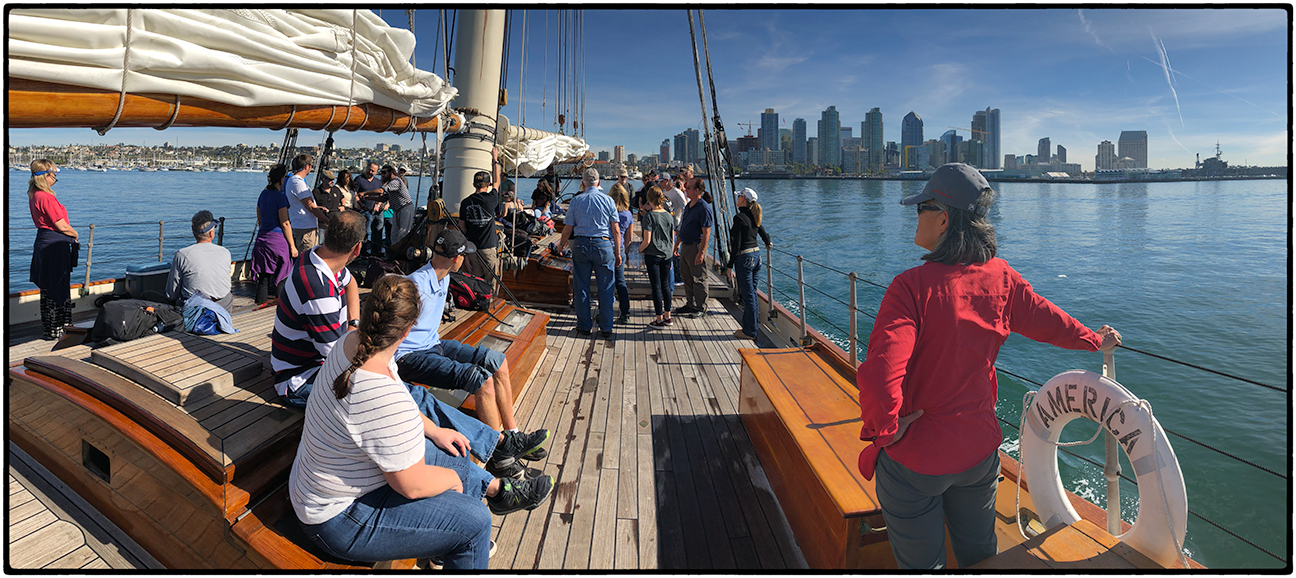 Setting Sail on the America
Four hours on a 83 degree January afternoon looking for whales.
Thar She Blows!
Gray whales on the last 300 miles of a 6000 mile migration to Mexico.
Saturday Afternoon on the Pacific
Whale Watcher 1
Whale Watcher 2
Bringing in the Sails on the America