Snow (Fog) Globe
I saw this for sale at the De Young Museum for $35. I wanted to buy it, but Jadyne knew that I would break it, so...
Sunset, mid-January, 2017
In mid-January the sun sets directly behind the bridge.
Marin Headlands
Looking East from the Marin Headlands. From a scanned 35mm transparency.
Labor Day, 2011
From Fort Baker, Marin County
Feet, Fog, Golden Gate Bridge. 1969
From a scanned 35 mm b & w negative. My brother proposed to my sister-in-law more than fifty years ago from Lookout Point, this popular Marin County viewpoint. When we were photographing proms, we heard the story of two couples who rented a truck, drove here, opened the back and had an elegant table set up with Chinese takeout.
Incoming storm, near Fort Point
San Francisco through the Golden Gate Bridge
B & W from the Marin Headlands.
Along the Road from Fort Baker
In 2014 the bridge was closed so that a movable zippered lane divider could be installed. Along a pedestrian path from Fort Baker to the North side of the bridge.
Painting on Rock, with Golden Gate Bridge at Top
The Albany Bulb housed an artist encampment. Someone recreated his version of the bridge on the rock. The real thing stands at the top.
North Tower
Thunderstorm, 2013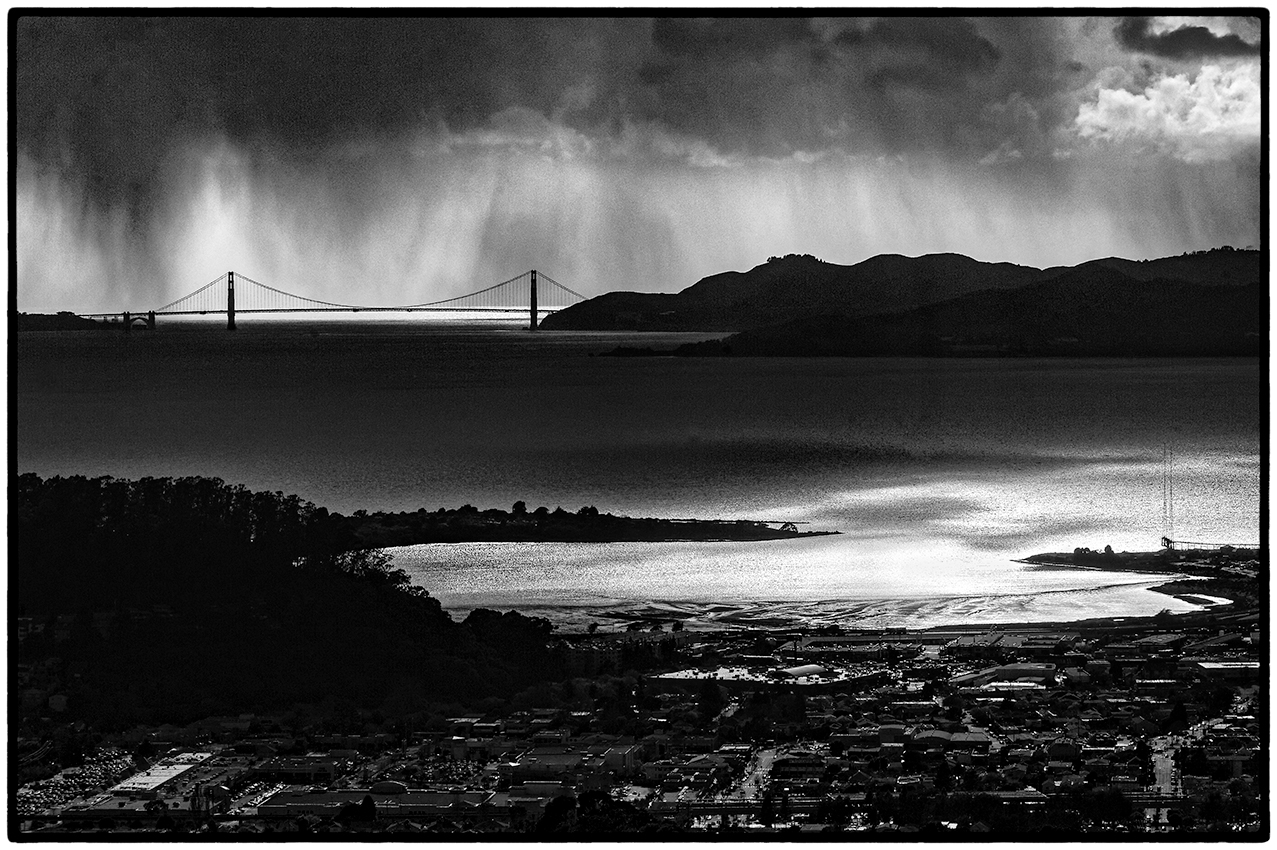 Clearing Storm, March 8, 2010
Looking North
Fort Point in the foreground.
Fence, Bridge, 2003
An Unexpected View
As the new zippered lane dividers were installed the bridge was closed to all traffic.
Winter Sunset
Three Panoramas
Chinese Lantern Festival
Clearing Storm, Evening Lights
Sepia Toned Storm Clearing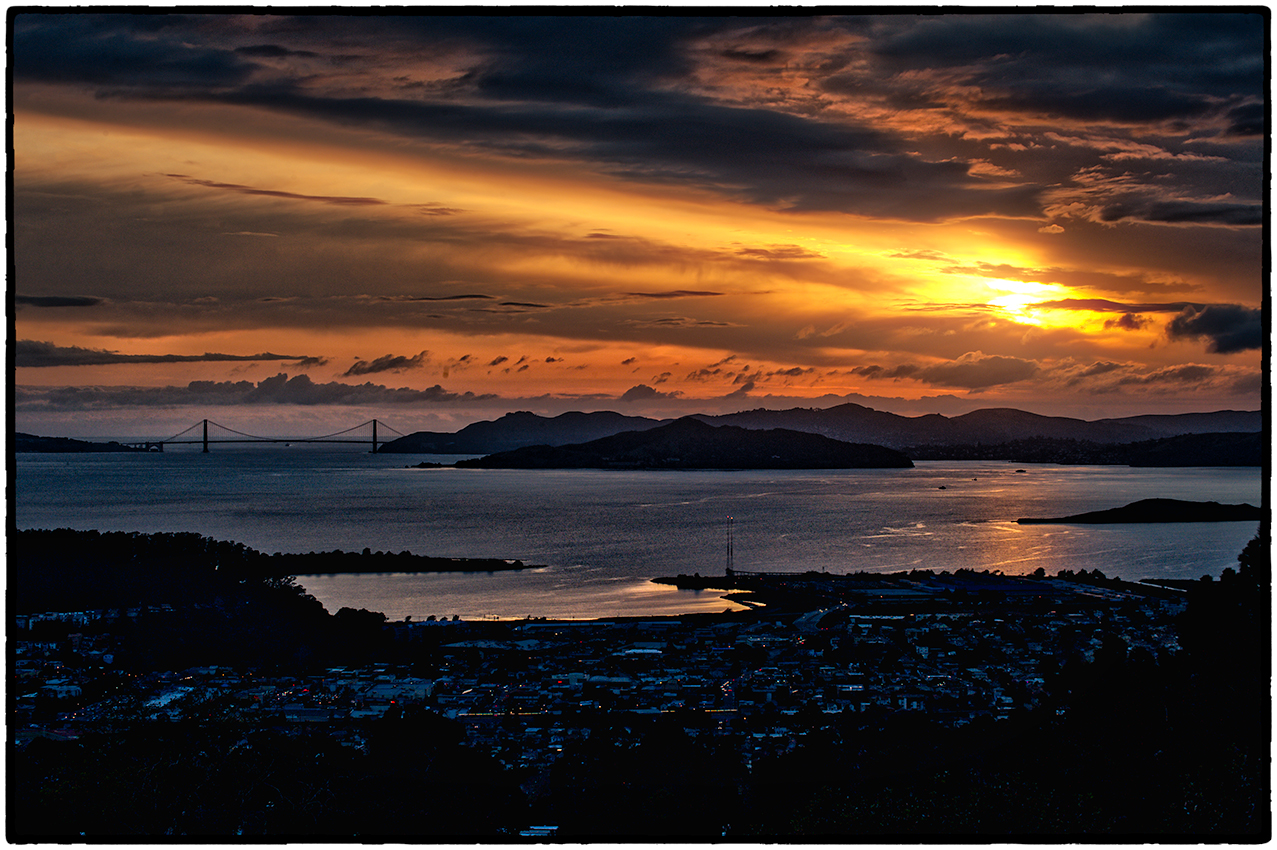 February Sunset
Passing Under the Bridge
March, 2016
Sunrise, Fog. Sailboats
December 2016
From a Tugboat, 75th Anniversary Fireworks 2012
February 2, 2015
The Bridge Plays a Supporting Role to the Sky
Sunset and Storm, February 2015