On the 3.75 mile trail to Lower Calf Creek Falls, Escalante National Monument, Utah
Impenetrable Forest near Lower Calf Creek Falls, Escalante National Monument, Utah
Along the Hike to Lower Calf Creek Falls, Escalante National Monument, Utah
Lower Calf Creek Falls, Escalante National Monument, Utah
Lower Calf Creek Falls, Escalante National Monument, Utah
Beginning of the Grand Wash Walk, Capitol Reef National Park, Utah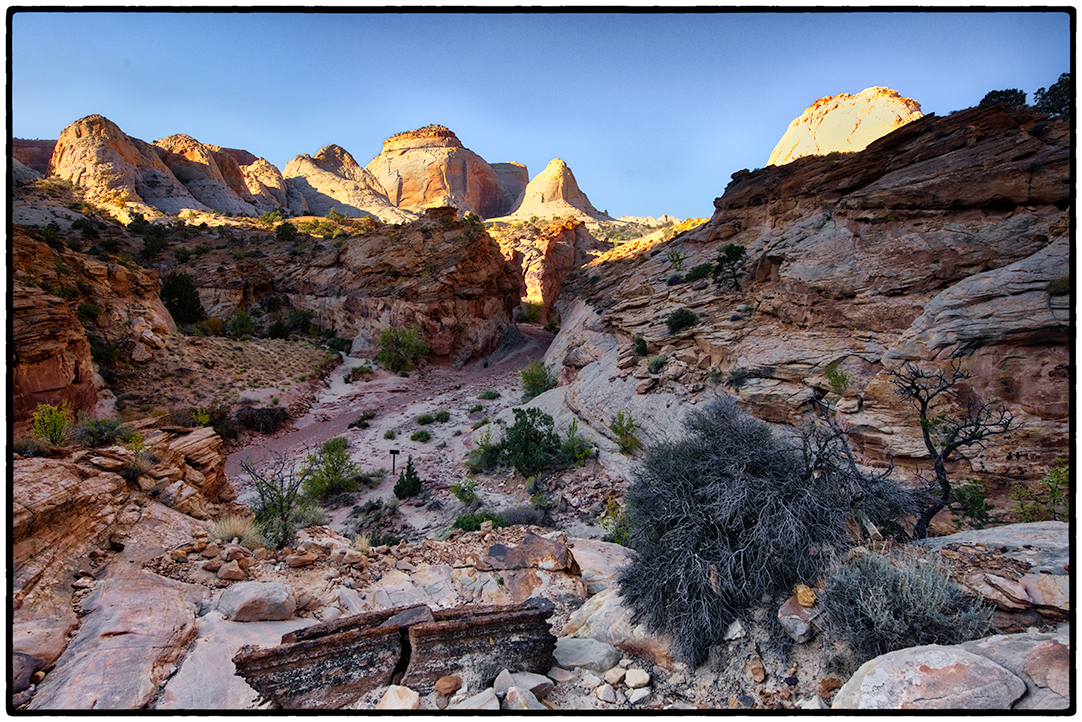 Along the Grand Wash in Capitol Reef National Park
Early Morning Along the 10 mile Scenic Drive in Capitol Reef National Park, Utah
1300 Year Old Pictographs in Capitol Reef National Park, Utah
One Hundred Year Old Graffiti
Pioneers wrote their names on the faces of the sandstone yards above our heads.
Along the Burr Trail in Escalante National Monument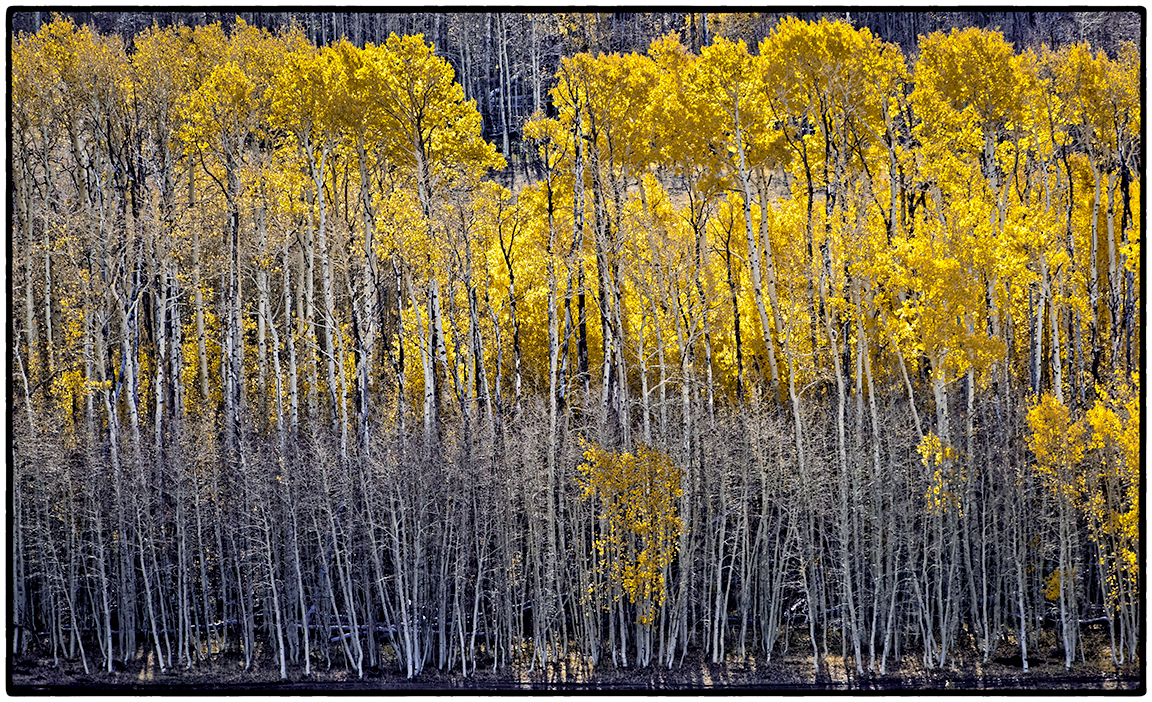 Aspens, Highway 12, Boulder Mountain, Utah
Aspens, Highway 12, Boulder Mountain, Utah
Three days after I took this image I stopped to retake it in bright sunshine, but the trees were bare. Bird in the hand.
Cottonwood outside the Grand Wash, Capitol Reef National Park, Utah
Trees by the Visitor Center, Capitol Reef, Utah
Sunrise, Broken Spur Inn, Torrey, Utah
The "Supermoon" Shortly Before Sunrise, Boulder, Utah
Slot Canyon, Escalante National Monument, Utah
"Spooky", a slot canyon in Escalante National Monument
After wedging herself in the canyon, J needed to negotiate a seven foot jump to a flat rock below her. In the third photograph she is inching her way through the canyon, her backpack in her hand. Because I was wearing a short sleeve shirt, the sharp outcroppings made this more painful for me. The small speck of white in the last photograph is J, walking towards the end of Spooky.
Between Escalante and Capitol Reef Parks, Utah
Hoodoos in Devil's Garden, Escalante National Monument, Utah
On the Way Home. Through the Windshield, Twelve Miles East of Austin, Nevada